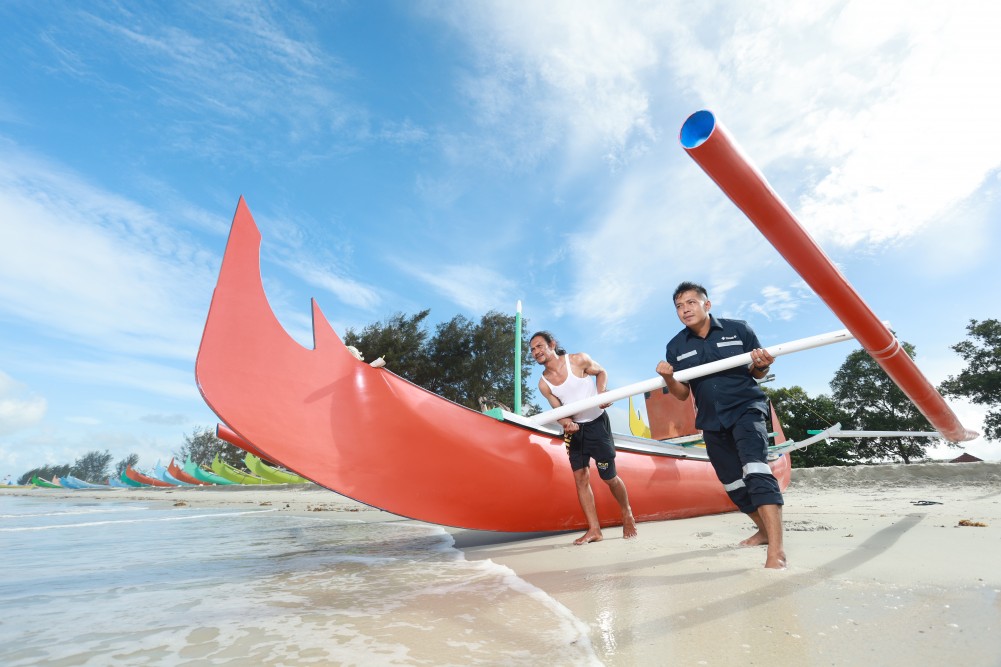 The Company is fully committed to managing the company referring to the implementation of ESG (Environmental, Social, and Governance) aspects by having compiled a roadmap to improve the quality of environmental program management, and social programs based on improving the quality of governance implementation. Each of the roadmaps for improving the quality of management in each of these aspects consists of various work programs that have been implemented in each reporting year for the last several years, which are then evaluated periodically with specific parameters in each aspect.
The realization of these programs is carried out with reference to the implementation of the 6 Pillars of Sustainability of PT TIMAH Tbk, with the same goal, namely, the realization of the Company's Vision "To become a leading mining company in the world that is environmentally friendly", as well as the implementation of the Company's three mission statements, namely: Building strong, superior, and dignified human resources."; "Implementing good and proper mining governance" and "Optimizing corporate value and contribution to shareholders and social responsibility".
The CSR programs implemented by the Company to achieve or support the achievement of sustainability objectives vary, but in essence, they refer to the efforts to meet the identified expectations of the stakeholders. Various programs carried out by PT TIMAH Tbk to support the achievement of sustainability goals are explained in the discussion on specific topics, namely:
Environmental Management.

Occupational Health and Safety.

Social and Community Responsibility.

Economic Performance

Product Responsibility and Consumer Protection

Human Resources Management

Sustainability Governance.