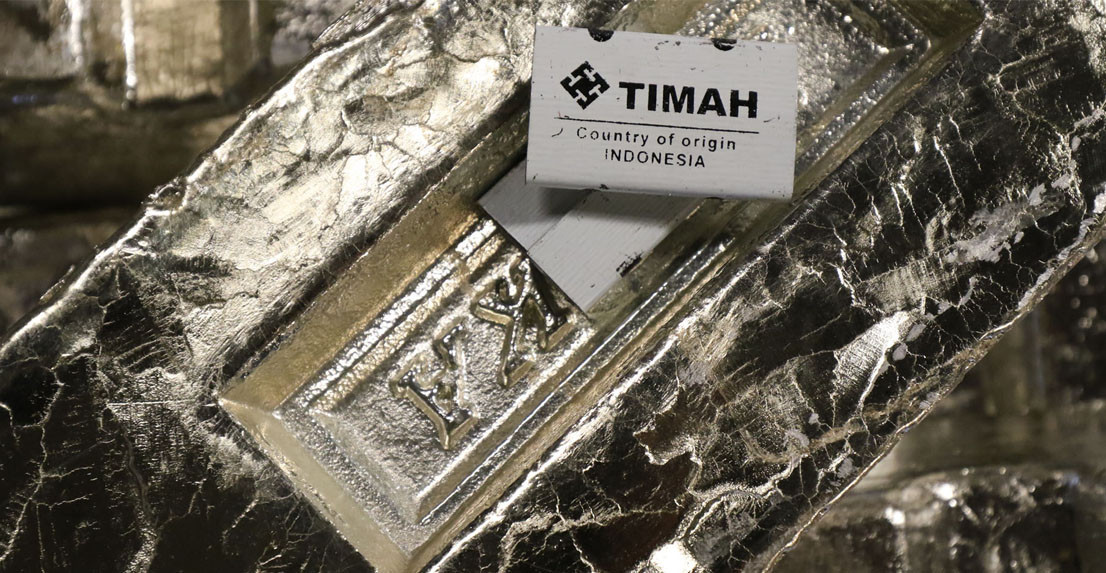 Marketing of the Company's tin metal are 98.04% to fulfill export market and 1.96% to fulfill domestic market. The export destination countries in Asia are South Korea, Japan, China, India, Singapore, Taiwan, Turkey, Thailand, Malaysia, and Phillippines. As for the Europe markets are Netherland, Italy, Spain, Austria, Slovakia, Hungary, German and Poland as well as the United States of America.
The distribution of tin export is carried out through ports in Singapore, meanwhile for domestic market is directly carried out through warehouse in Jakarta. As for the type of tin buyers are classified into direct user (Solder Manufacturer, Tin Plate, Glass Industry) and Trader.
PT TIMAH Tbk conducts its transaction through the Indonesia Commodity and Derivative Exchange (ICDX) and Jakarta Future Exchange (JFX). All sellers and buyers have to be registered as a member in order to join the exchange.