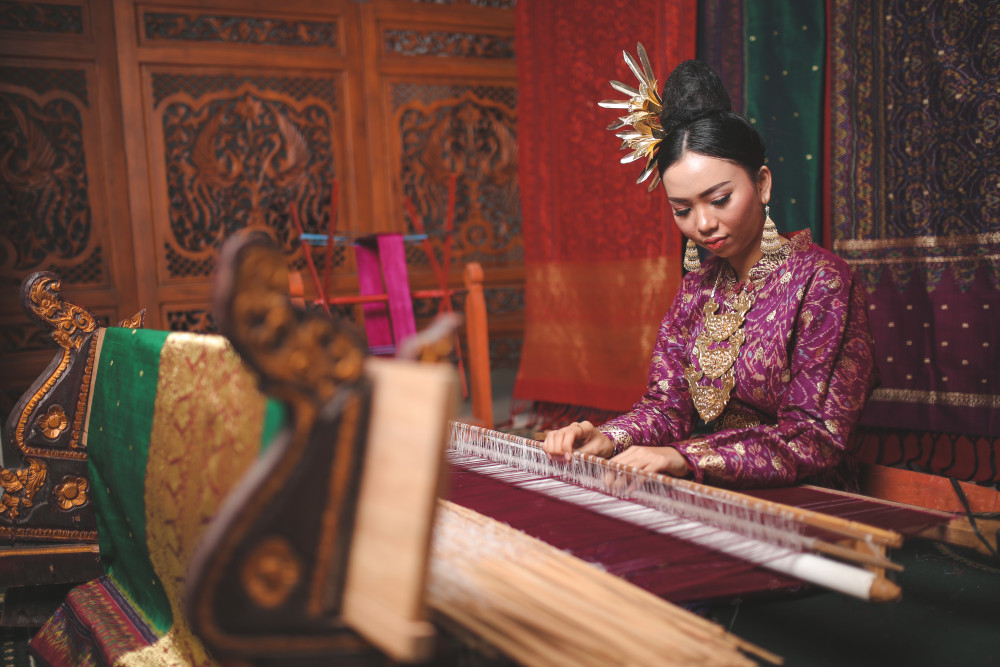 Micro and Small Enterprises Funding Program (PUMK) [203-2] [413-1][POJK51 F.23, F.25]
The Company supports one of the SOEs TJSL Programs which focuses on business development and empowerment of Micro & Small Enterprises which is the Micro and Small Enterprises Funding Program (PUMK). This program aims to develop the community economic competency field through soft financing support for micro businesses and cooperatives. It is expected that small businesses will become independent, develop resiliently, be able to drive the economic wheels and eventuality create equal prosperity. The PUMK Program objectives are:
Helping Micro, Small & Medium Enterprises (MSMEs) and Cooperatives that are already running so that they can develop and be independent.

Encouraging business activities and community economic growth as well as creating equitable development, through expanding employment opportunities and business opportunities.

Increasing the Company's concern for community and environmental development, especially around the Company's operational areas.
The Company has made various efforts to support the PUMK program by creating job opportunities, providing training, and providing business capital assistance with low interest. The recipients of business capital assistance from the Company are small entrepreneurs who own businesses around the operational area and then become the Company's Foster Partners. The Company's strategies and policies for its Fostered Partners are:
Successful Distribution: Provide business capital assistance to small business owners and cooperatives appropriately •
Successful Coaching: Provide educational and training activities
Successful Repayment: Fostered Partners are able to return loan capital on time.
In addition, the Company also promotes superior products by facilitating Foster Partners to participate in various exhibitions both on a local and national scale. The Company also provides training related to small and medium businesses such as Packaging Training and Craft Product Improvement Training. This is done to increase the capacity and capability of the Development Partners.
The Company does not only support MSMEs but also cooperatives in the surrounding area. The Company believes that cooperatives are important for the welfare of its members so that they can be more independent in running their businesses. Therefore, the Company also provides capital loans for the development of cooperatives. One of the cooperatives that have taken advantage of the PUMK program is the Melati Cooperative in Sungai Baru Village.
Further information regarding PT TIMAH Tbk's Micro and Small Business Funding Programs can be downloaded below :