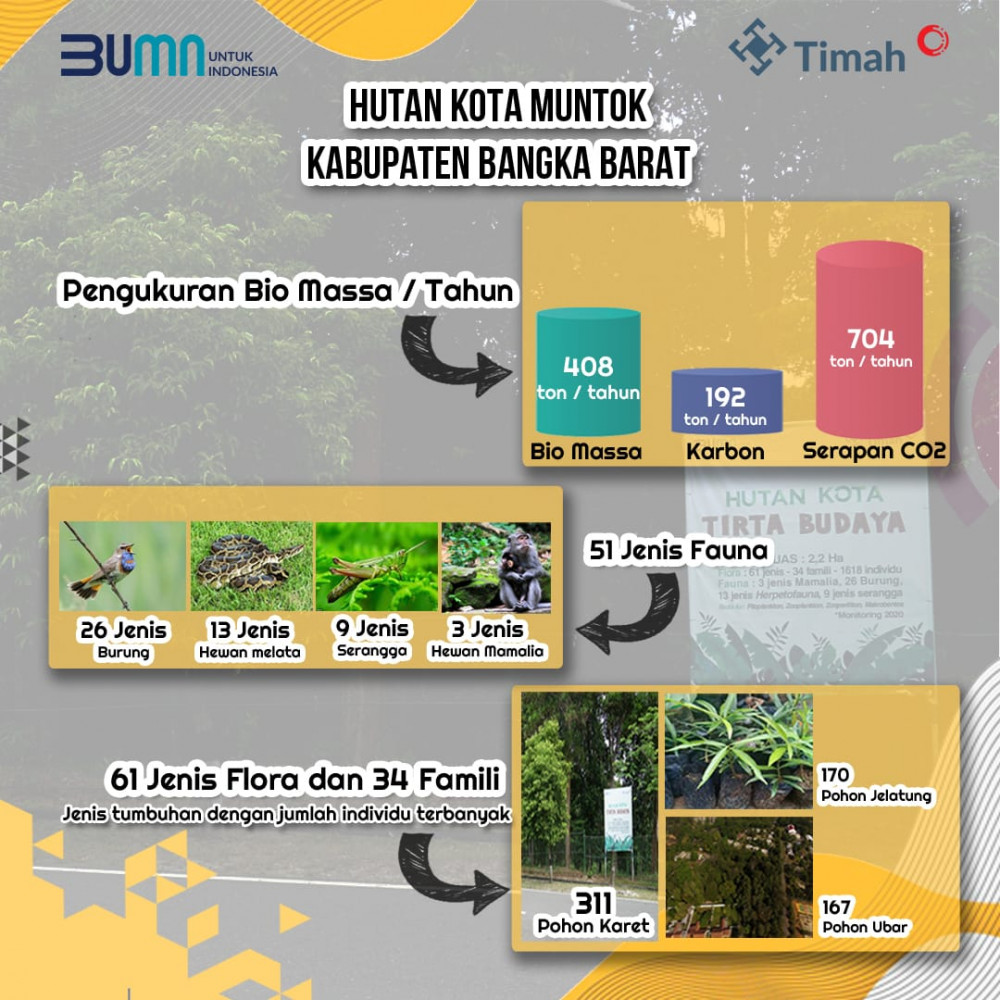 Unmet Muntok Urban Forest Becomes a Sustainable Ecosystem Restoration
The environment is an important aspect of human life, a well-maintained ecosystem is also very important for the survival of flora and fauna.
The commitment of PT Timah Tbk, in implementing the protection, management of the environment and biodiversity. Especially in the Metallurgical Unit (Unmet) Muntok, said the Head of Corporate Communications of PT Timah Tbk, Anggi Siahaan, in Babel, Monday (5/7). Anggi explained that the 2.2 hectare urban forest located in Unmet Muntok is managed directly by PT Timah, apart from being an urban forest, this area is also a garden for the collection of various types of flora.
"The city forest of Unmet Muntok is also a habitat for various types of fauna that have an important role for the balance of the ecosystem in it," said Anggi.
Not only managing, continued Anggi, the state-owned company also conducts special monitoring in the City Forest, including measuring biomass. This is aimed at the effectiveness and contribution of carbon uptake in the air in the context of controlling pollution. Based on monitoring and evaluation in the Muntok City Forest, biomass and carbon calculations have been carried out on saplings, poles and trees, it is known that the total biomass is 408 tons/year, the total carbon stock is 192 tons/year, and the total CO2 absorption is 704 tons/year.
"The existence of Urban Forests in the PT Timah-Unmet Muntok area makes a significant contribution to reducing emissions from CO2 gas. The presence of plants as carbon stores causes the concentration of carbon dioxide to decrease. maintained and maintained properly," he said.
Read more at https://m.mediaindonesia.com