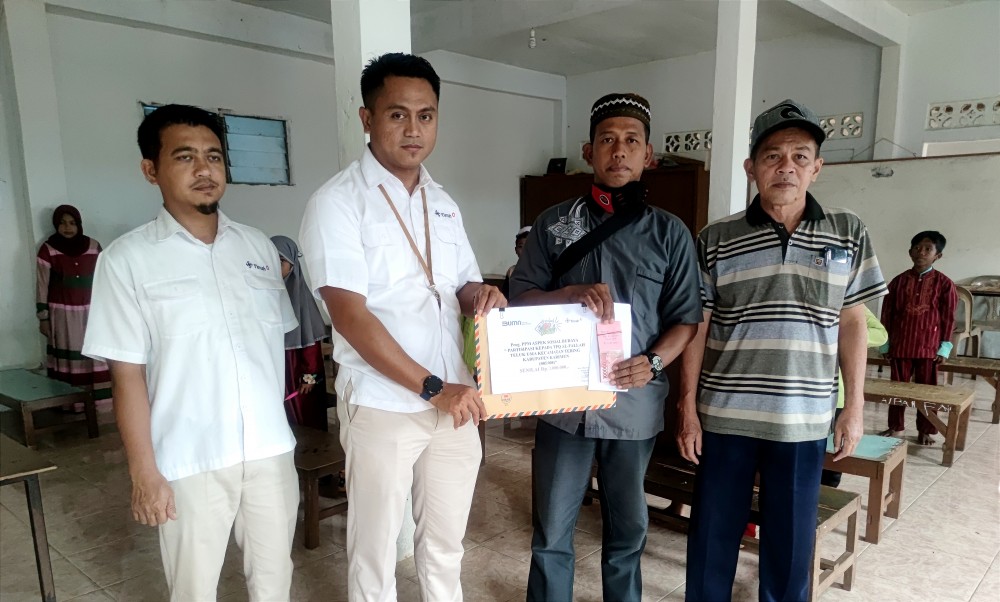 TPQ Al Fallah Teluk Uma Receives Aid from PT Timah Tbk
*For Building Repair
KARIMUN -- PT Timah Tbk handed over financial assistance to repair the facilities of the Al Fallah Al-Quran Education Park (TPQ) in Teluk Uma Village, Tebing District, Karimun Regency, Friday (17/06/2022).
Head of TPQ Al-Fallah Abdul Raiz said that TPQ Al-Fallah was built around the 2000s and has never been renovated. So that many TPQ facilities and infrastructure have been damaged and weathered. So it needs to be renovated and maintained.
"Because of limited funds and budget, we have not been able to carry out the renovation. Thank God, now that we are getting help from PT Timah, we are very happy," he said.
He said that this assistance from PT Timah would be used to repair the roof of the TPQ room, which was already heavily damaged and leaking.
"The roof of the TPQ room is actually not safe for learning activities, so when it rains we move our study to the mosque terrace and it feels safer," he said.
His party appreciated the assistance from PT Timah Tbk because it was really needed to provide security and comfort for the students who were studying.
"We thank you, with the help of PT Timah Tbk we have been greatly helped, so far we see the role of PT Timah in Karimun Regency is quite large, so we must support it," he said.