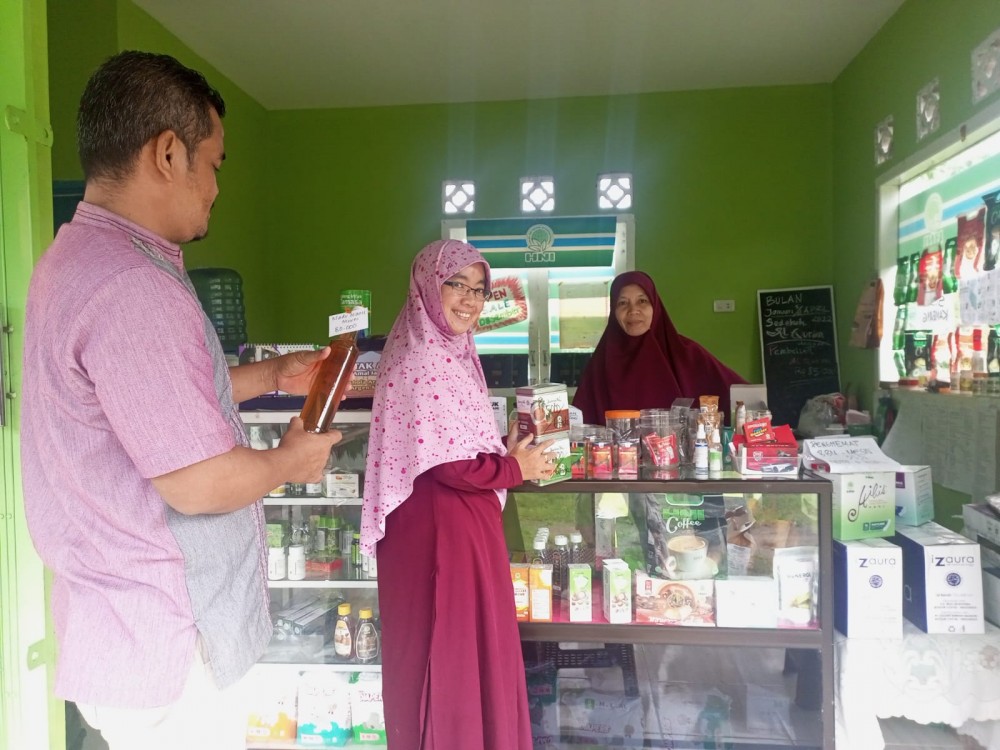 Starting from Consumers, Nirvana Can Open Shops That Sell Various Herbal Medicines
WEST BANGKA -- Nirwana (50) is so excited to tell about the business she has been in since 2017. At first he was only a buyer but over time he began to pursue the Halal Network International (HNI) business which markets herbal products.
"First we started this business using products sold by friends, then we were invited to join in selling HNI products which is a Multilevel Marketing business, then we sold the products, at that time only at home with a small banner promotion "Halal Mart DC Nirwana," he said recently. .
Over time, Nirwana wants to expand its business and provide convenience to its consumers when shopping. However, he admits this is not easy.
"It turns out that this business is not as smooth as imagined, there must be innovations and promotions in introducing HNI products, one way is to set up a shop. However, because the business is not smooth due to the impact of the pandemic, I have to bury my intentions," explained Nirwana.
However, he did not want to give up. Finally he found a way to realize his dream of building his own shop by becoming a foster partner of PT Timah Tbk.
"I heard that PT Timah Tbk had a program for MSMEs, one of which helped access capital, so I finally used this program to build a shop and increase business capital," he said.
After getting the capital, he immediately built a shop in front of the house located on Jalan Menara Air Muntok, West Bangka. He not only sells HNI products but also adds other product variants.
"Alhamdulillah, after the Halal Mart DC Nirwana store was completed, it began to experience changes in increasing sales. Consumers not only from members, but from outside members also shop here, then with the remaining loan after building the store, we buy products back for additional business," said Sudori's wife.
He is grateful that by being a foster partner of PT Timah Tbk, he can develop his business to a bigger size. Currently she sells herbal medicinal products, household needs and beauty tools.
"Thank you PT Timah for providing capital for our business. Hopefully, we hope that PT Timah will be more advanced and successful in the future," he hoped