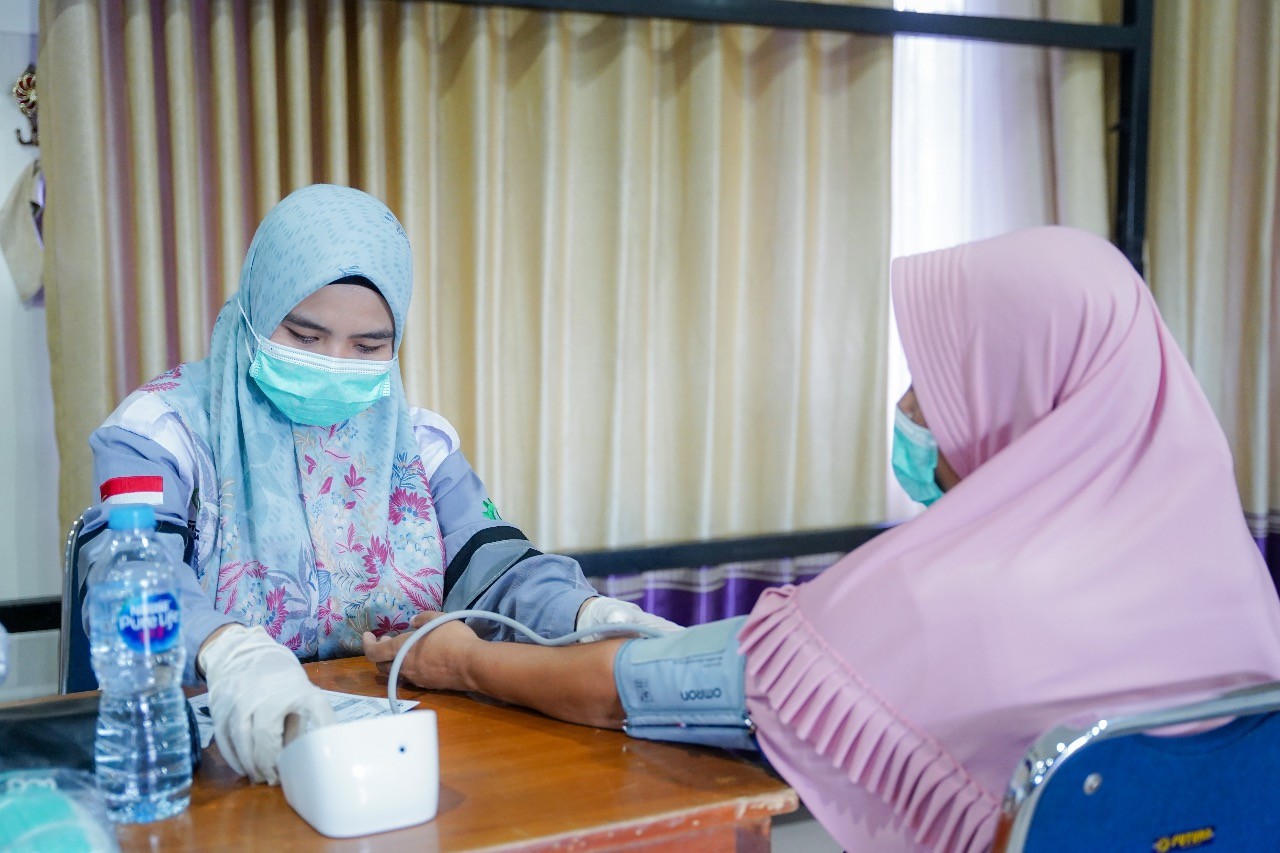 Residents of Parit Pekir Sungailiat Attack Healthy Cars PT Timah Tbk
BANGKA - PT Timah Tbk's Health Car visited the residents of Parit Pekir, Sungailiat Village, Sungailiat District, Bangka Regency to provide free health services for residents at the Courtyard of the Archipelago Fishery Port Hall Meeting Building, Tuesday (22/11/2022).
The presence of the PT Timah Tbk Health Car was greeted enthusiastically by the residents. About a hundred residents have been waiting to get mobile health services.
A resident of Nangnung Nardi (71) who was treated at PT Timah Tbk's Health Car said he was happy with the Health Car service, so he could get free medical treatment.
"During the examination, I conveyed many complaints to the doctor, such as joint pain and tingling. The service is very good and very satisfactory. Thank God PT Timah is very concerned about us," he said.
He said that his party knew about the existence of a Healthy Car because they heard the announcement. He hopes that Healthy Cars can come back to their area.
"If possible, a program like this can be carried out once a month," said Nardi.
In the same vein, Mizawati (47) hopes that PT Timah's healthy car will be able to visit Parit Pekir regularly.
"It's nice to have an activity like this, you don't have to go far to the health center or to the hospital, because it's very close to home. Sometimes we are negligent when we want to go to the hospital," she said.
"If possible, this free examination can be carried out frequently," she continued.
The Secretary of the Sungailiat Village Head, Masykur Sudrajat appreciated the presence of PT Timah Tbk's Health Car in their Village. He hopes that PT Timah Tbk's Healthy Car will be able to stop by in all areas in the Sungailiat Village.
"This program is one of the very good programs carried out by PT Timah Tbk. In addition, this program is also aligned with existing programs in Bangka Regency, namely the healthy and equal Bangka program. We hope that these healthy cars can stop in ten areas of the Sungailiat Village," he said.
According to him, the community has been waiting for health services like this. It is not surprising that their community is so enthusiastic about participating in this activity.
"We express our deepest gratitude to PT Timah, which has organized the healthy car activity. The community is very enthusiastic to take part in this free medical activity. And this is what the community has been waiting for," said Masykur.
In his opinion, apart from the Healthy Car, PT Timah Tbk also often carries out social activities in their area. So that the presence of PT Timah Tbk has been felt by their community.
"PT Timah has made a very big contribution through its various programs. We have really felt and helped. Like the Covid - 19 vaccine program yesterday, there were around a thousand more of our residents who were vaccinated and there are many other PT Timah programs," he said. (*)