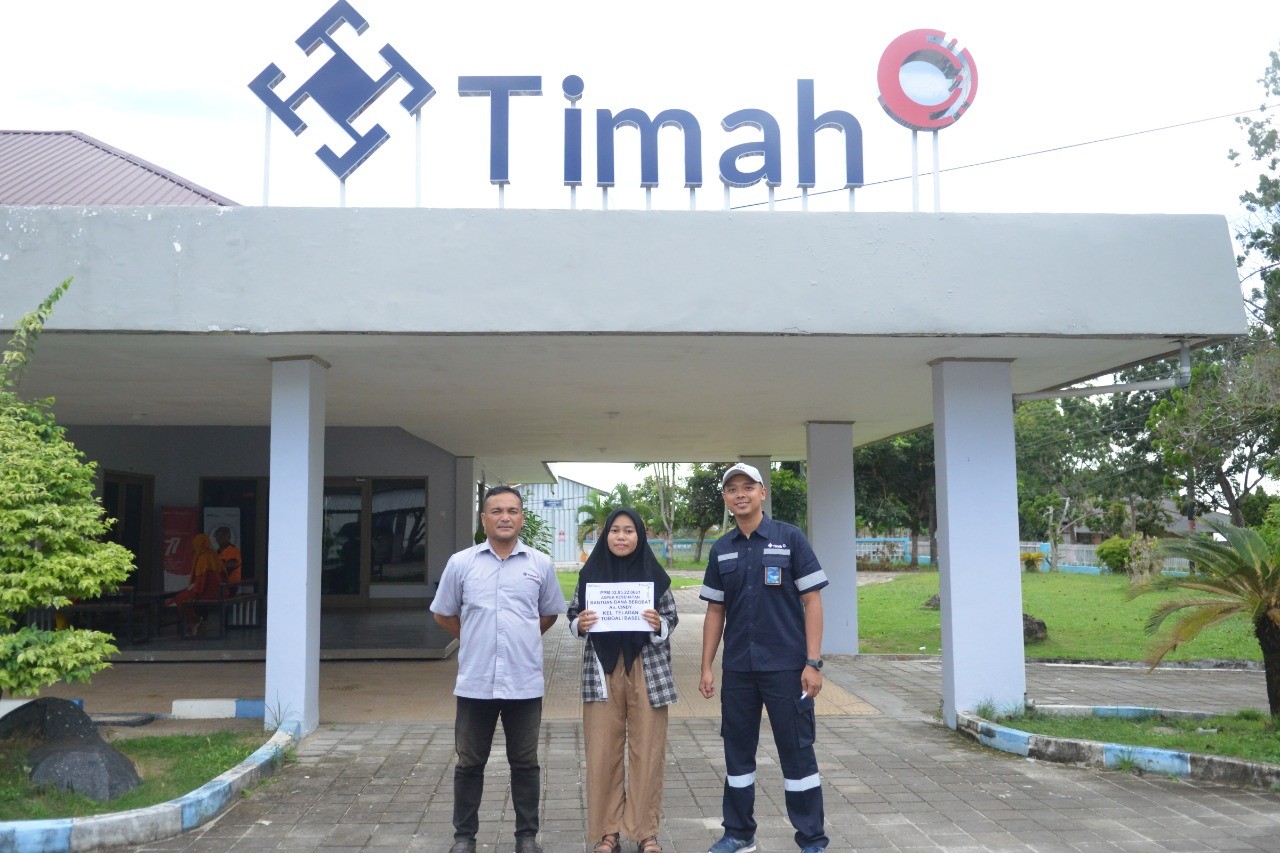 Receiving Help from PT Timah Tbk, Cindy Can Continue Treatment
SOUTH BANGKA - Cindy (18), a resident of Teladan Village, Toboali District, South Bangka Regency is relieved because she can continue her treatment after receiving assistance from PT Timah Tbk, Wednesday (30/11/2022).
In the past year, Cindy was known to have kidney failure which started when she often felt pain in the stomach which caused her stomach to swell.
"Conditions really dropped for almost two months and at that time I was forced to not be able to go to school," she said.
This teenager said that previously she was diagnosed with cysts, but after carrying out a comprehensive examination it turned out that her kidney filter function was leaking.
Therefore, she started a treatment regimen and her condition began to improve. But still have to undergo treatment.
"Alhamdulillah, my condition is now better. But sometimes the pain in my stomach is still there because the food isn't regular. There are some foods that I cannot eat. But you know, I can't be picky about food, because what's served for family meals is what I eat," she said.
Previously, she did not expect to be able to get help from MIND ID Mining Industry Holding members, so with this help, she could continue her treatment.
"I didn't expect PT Timah to help me. I also just found out that PT Timah often helps people who can't afford medical expenses. Previously, I was assisted by friends on social media who donated to me. And Alhamdulillah from there I can get treatment," she said.
She is endlessly grateful for the assistance from PT Timah Tbk. Cindy hopes that PT Timah Tbk will continue to move forward and be able to help people in need.
"Alhamdulillah, grateful and very happy to receive assistance from PT Timah. With this help, I can continue my treatment. Because if there is no help, I cannot continue treatment," said Cindy.