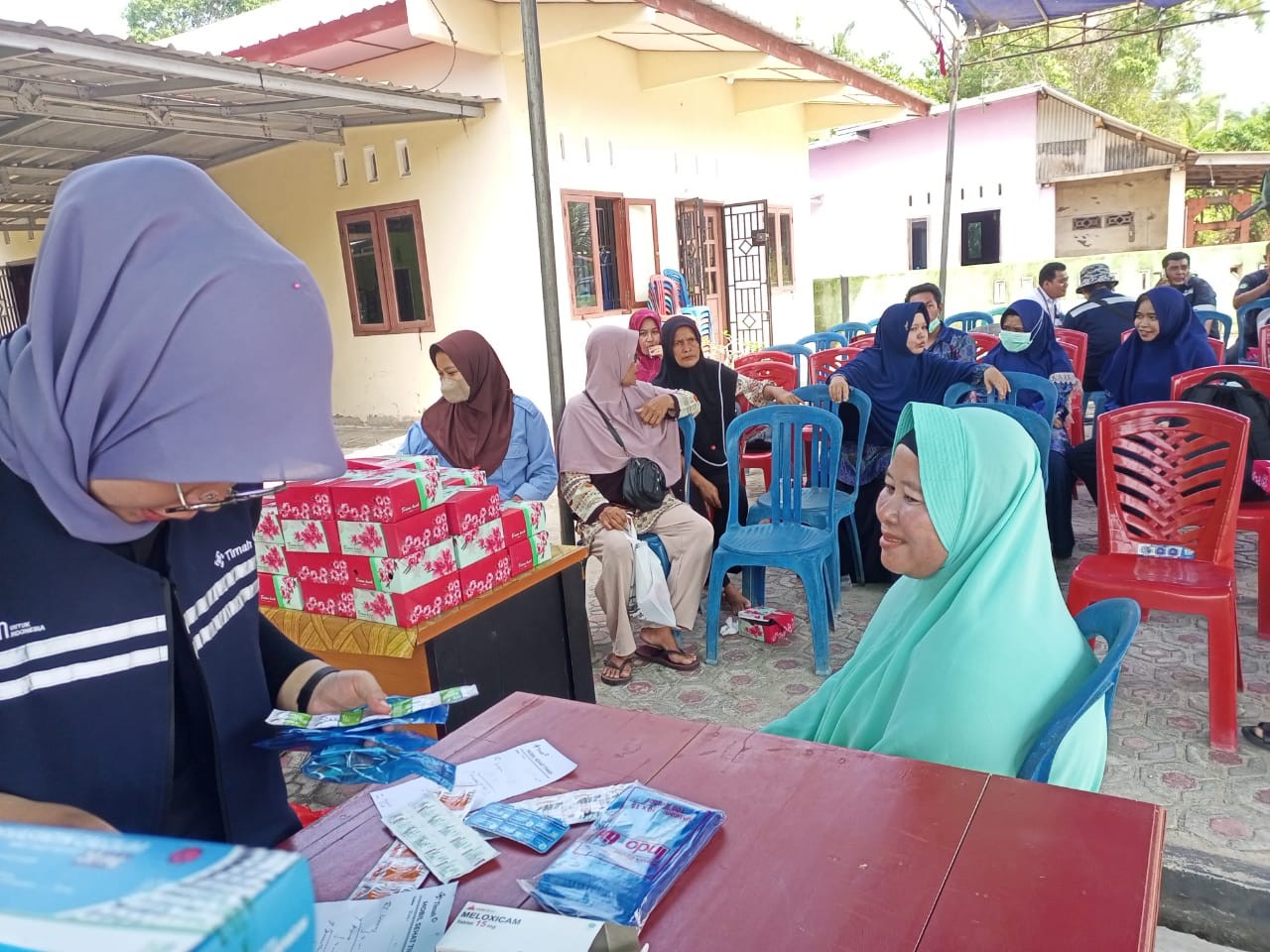 PT Timah Tbk's Healthy Car is Present in Benteng Kota Village, Residents are Happy to Get Treatment So They Are Closer
WEST BANGKA -- PT Timah Tbk Healthy Cars is again providing free health services to the community. This time, Healthy Cars are present in Benteng Kota Village, Tempilang District, West Bangka Regency.
The presence of the PT Timah Tbk Healthy Car at the Bukit Lintang Village Government Office Yard, on Thursday (21/9/2023) was greeted enthusiastically by the community.
Sarimala (43), a resident of Benteng Kota Village, admitted that she often checks her health at the PT Timah Tbk Healthy Car.
"Aching hands, coughing and a heavy headache. It's nice to have free treatment like this, I've had treatment with PT Timah three times," she said.
Likewise, Fatimah (63) said that healthy cars help residents who are far from health facilities.
"It's very helpful, especially for those of us who are far from the Puskesmas, bringing treatment services closer, especially as the services and treatment are provided free of charge, I'm very happy," he said.
Likewise with Munir, he said that all this time he had to pay for treatment. However, with the Healthy Car from PT Timah Tbk, he can only get free treatment.
"It's nice to get treatment here, so far we have to pay for treatment, we feel helped by the PT Timah Healthy Car," said Munir.
Meanwhile, the Head of Banteng Village, Saprul City, said that the PT Timah Tbk Healthy Car was in line with the Village Government's vision and mission to improve the quality of public health.
"One of our Vision and Mission is to improve the quality of public health. PT Timah Tbk's Healthy Car is in line with the Benteng City village government program. We appreciate PT Timah's Healthy Car activities, hopefully this program will be further improved in the future," said Saprul. (*)