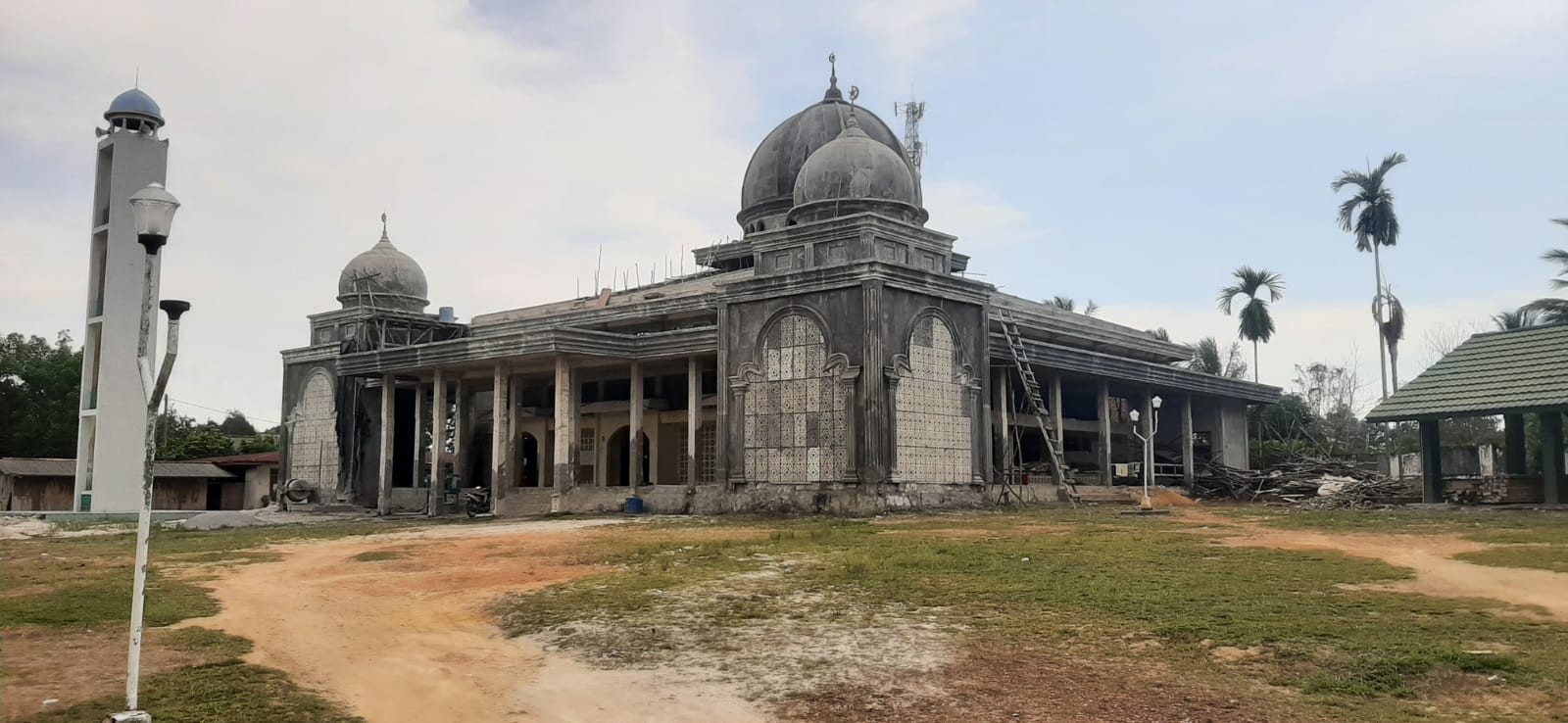 PT Timah Tbk with the Employees Help Accelerate Renovation of Al Inayah Belinyu Mosque
BANGKA -- To speed up the renovation of the Al Inayah Mosque, Belinyu, Bangka Regency, PT Timah Tbk employees handed over assistance at the end of last Ramadan.
This assistance was handed over by the Deputy Head of the Bangka Marine Mining Unit (UPLB) Wijaya to the Chair of the Al Inayah Belinyu Mosque, H. Azman Mansyur, Thursday (28/4/2022).
Chairman of the Al Inayah Belinyu Mosque, H. Azman Mansyur appreciated the attention of PT Timah Tbk employees who had helped build the mosque.
The mosque, which was built decades ago, had to be renovated because it had suffered various damages, such as a roof that almost collapsed.
He said the renovations had started in 2019. In addition to being renovated, the mosque was also expanded so that it could accommodate more worshippers.
"The roof has all leaked, the capacity is also not too much. On Fridays it is often full. So we can expand it again to about 700 more congregants, the old one is around 400," he said.
According to him, this is not the first time PT Timah Tbk has helped this mosque. Previously, even this mosque was built thanks to the support of PT Timah Tbk.
"Previously PT Timah Tbk had also helped renovate this mosque. In fact, the construction of this mosque was also assisted by PT Timah Tbk," he said.
In the future, he hopes that PT Timah Tbk and its employees can continue to synergize with the community to develop the region and improve worship facilities and infrastructure.
"Hopefully PT Timah Tbk will remain victorious, so that the benefits can continue to be felt by the community. One of them is by providing this worship facility," he said.