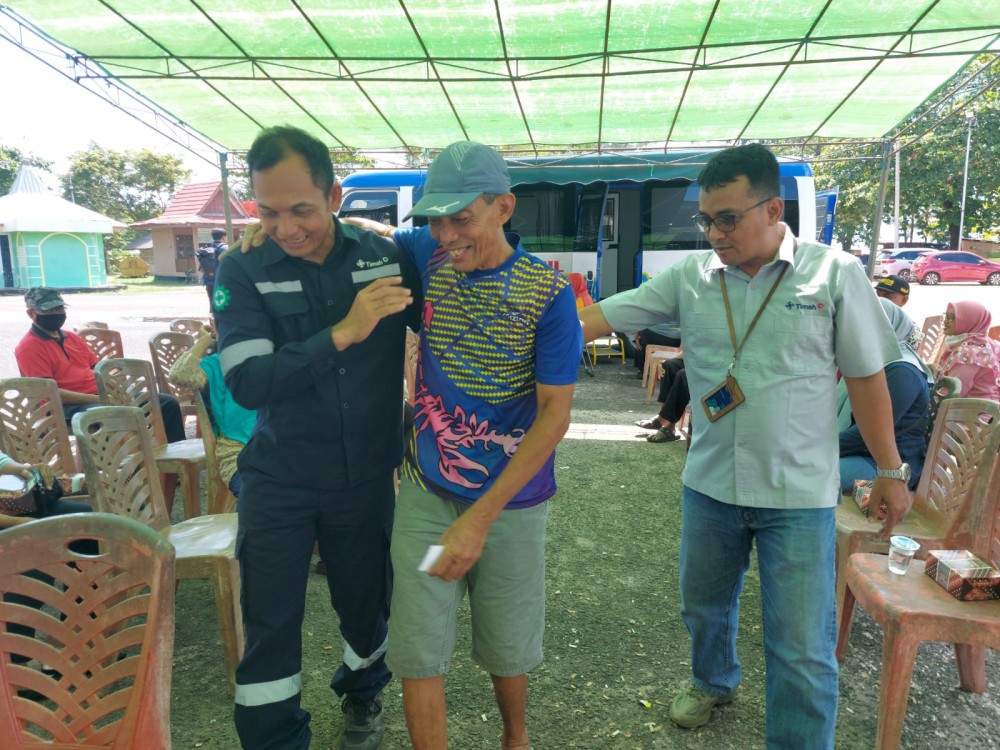 PT Timah Tbk Health Car, Provides Free Health Services at Nyiur Melambai Beach
EAST BELITUNG - PT Timah Tbk's Healthy Car continues to provide health services for the community. Not only visiting residential areas, but the Healthy Car service belonging to members of the Indonesian MIND mining holding also visits tourist destinations.
The tourist destination visited by PT Timah's Health Car is Nyiur Melambai Beach, Lalang Village, Manggar District, East Belitung Regency, Thursday (01/12/2022).
A total of 76 people checked their health in the car. Not only the residents of Lalang village but also other local people.
One of them, a resident of Padang Village, Yusbaiti took advantage of the presence of health services in the car. According to him, he has experienced PT Timah Tbk's free health services three times.
He appreciated the consistency of PT Timah Tbk in providing free health services through healthy cars.
"Alhamdulillah, the service is good, I have been treated there 3 times," he said.
According to him, all the complaints he conveyed found a way out after consulting with medical personnel in the healthy car.
He hopes that healthy cars can continue to provide health services to the community. Because with this car people can detect diseases or complaints they are experiencing early.
"We were given medicine and consulted with the doctor," he explained.
In the same vein, Sendrani also appreciates PT Timah Tbk's healthy car service, because it helps the community, especially people who want treatment.
"PT Timah Tbk's concern has a direct impact on the community, this is what we hope for," he explained.
He admitted that he was comfortable getting treatment in a healthy car, especially since the service was so fast. In addition, according to him, healthy cars can bring health services closer to the community.
"It's fast here because this car is special, we hope that in the future it will be increased again, this healthy car is expected by the community," he stated.