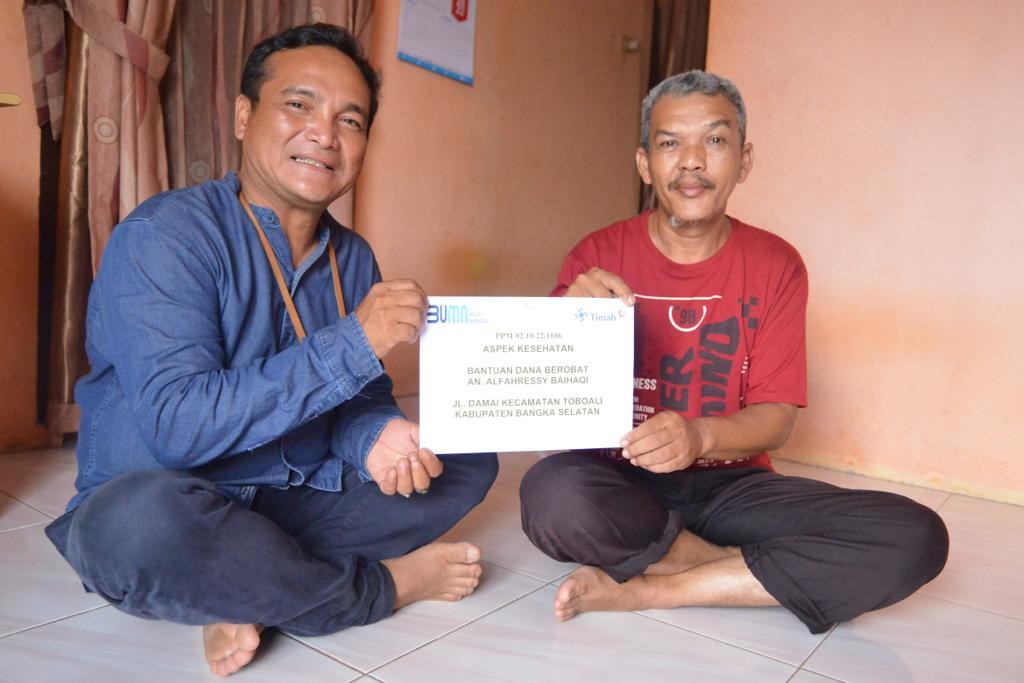 PT Timah Tbk Hands Over Medical Expense Assistance for Alfahresi, a Resident of South Bangka
SOUTH BANGKA -- PT Timah Tbk again handed over medical expenses assistance to Alfahresi Baihaqy (21) a resident of Tanjung Ketapang Village, Toboali District, South Bangka Regency.
This assistance was handed over to Alfahresi's parents, Selvi Murhadi (51) at their residence. Alfahresi fell ill due to an accident that broke his leg and required surgery.
Selvi did not expect that her child would receive medical assistance from PT Timah Tbk. He is endlessly grateful for the help her baby has received.
"Thank God, with the assistance from PT Timah, we as coastal communities really feel the benefits of PT Timah's presence in our area," he said.
He said that this assistance would be used for his treatment because Alfahresi had to undergo surgery to place pens on his legs. According to him, his son's condition has not fully recovered and is still in outpatient.
"Until now he still can't walk normally, and his body condition is also experiencing weight loss. But thank God my child no longer uses a cane to walk," he said.
Selvi said that the assistance provided by PT Timah Tbk really helped him and his son. He also hopes that his son will recover completely after undergoing treatment.
"We hope that PT Timah will continue to advance, and get big profits, so that we, the people, can also feel the impact. And of course, it can help the wider community and help people in need like us right now," he said.