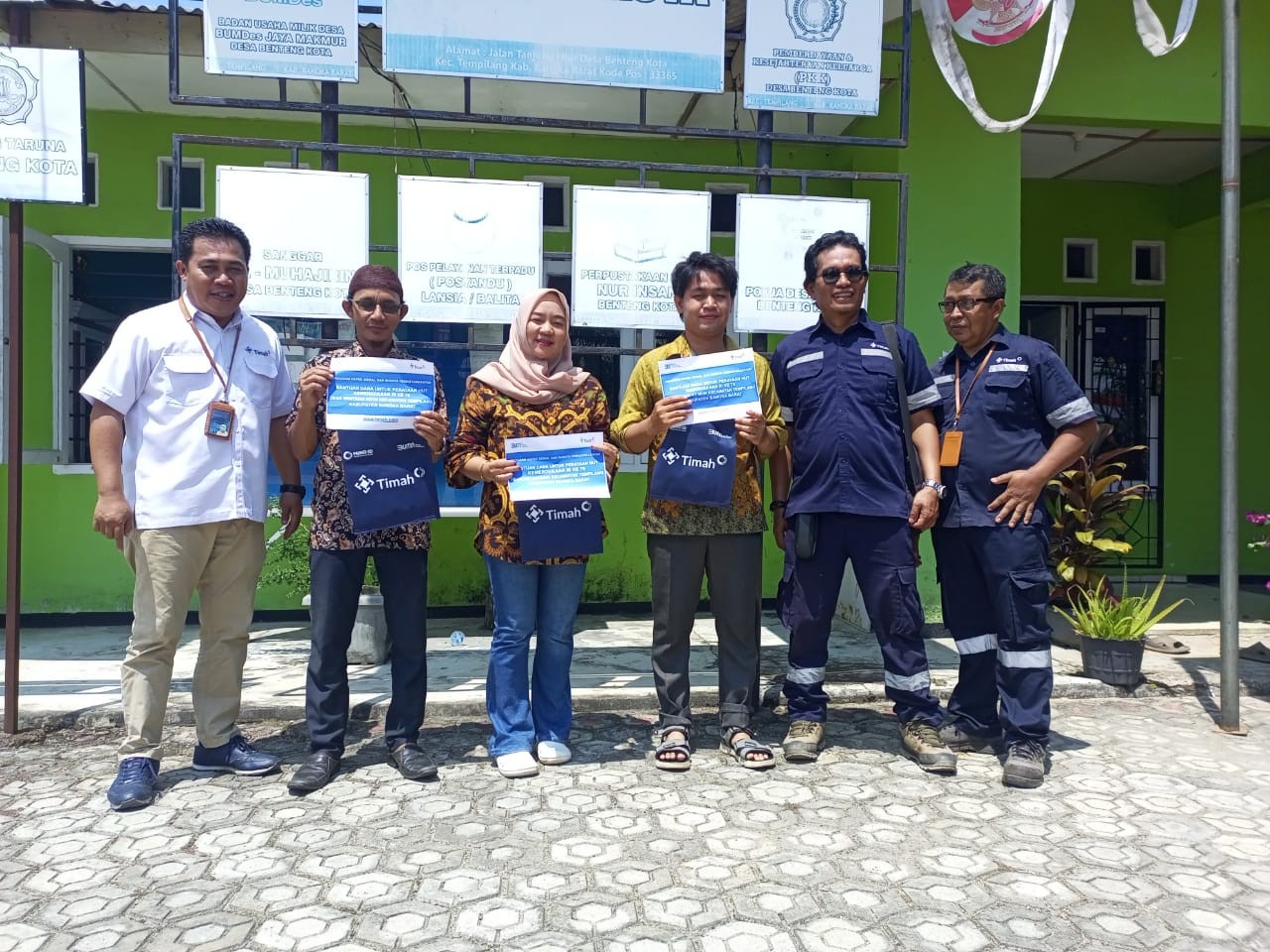 PT Timah Tbk Hands Over Aid to Three Villages in West Bangka
WEST BANGKA -- Three Villages of West Bangka Regency received assistance from PT Timah Tbk to carry out National Holiday Commemorations (PHBN) such as commemorating the 78th Anniversary of the Republic of Indonesia.
The villages that received assistance were Tanjung Niur Village, Banteng Kota Village, and Air Lintang Village, which was handed over to the PHBN heads in the three villages. This assistance was handed over at the same time as the Healthy Car activity on the grounds of the Benteng City village government office, on Thursday (21/9/2023).
Head of the Tanjung Niur Village PHBN committee, Riski Hamdani, said that his party was holding various competitions to commemorate the 78th anniversary of the Republic of Indonesia, such as health walks, games for children and adults, football championships, volleyball and entertainment evenings.
"This assistance is very helpful, previously the committee experienced a lack of organizing funds. Thank you very much for the assistance from PT Timah to the people of Tanjung Niur," said Riski.
Likewise, the chairman of the Benteng Kota Village PHBN, Dedi Subli, said that PT Timah Tbk not only helps PHBN activities but also various other activities.
"Thank God, for the past two years, PT Timah has always been present, helping with PHBN activities in Banteng Kota village. Apart from that, PT Timah also often helps with activities in other fields," he said.
Meanwhile, Air Lintang Village Secretary Filia as well as the Air Lintang Village PHBN committee appreciated PT Timah's assistance in commemorating the 78th anniversary of the Republic of Indonesia.
"Air Lintang Village carries out people's entertainment, as well as various competitions for both children and adults. Hopefully, in the future the synergy and assistance for Air Lintang Village can increase," said Filia. (*)