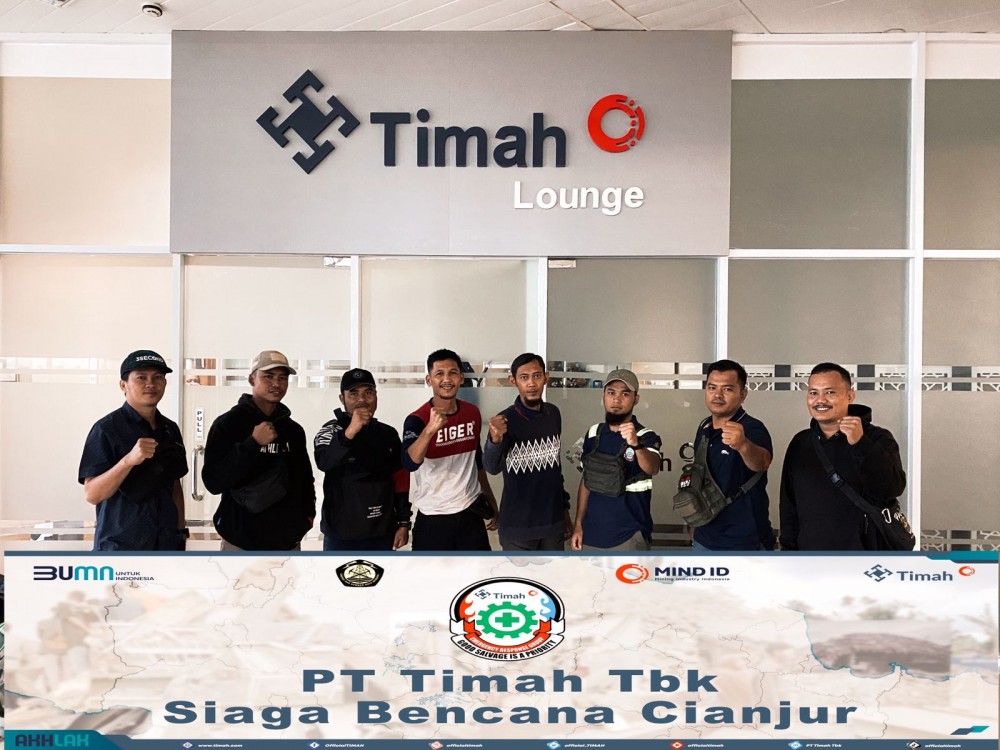 PT Timah Tbk Deploys ERG to Help Cianjur Earthquake Victims
PANGKALPINANG -- PT Timah Tbk deployed an Emergency Response Group (ERG) Team to help victims of the Cianjur Earthquake, West Java. The ERG team will leave for Cianjur on Wednesday (23/11/2022).
The deployment of the ERG Team is a form of PT Timah Tbk's quick response to assist in handling the earthquake that occurred in Cianjur Regency on Monday (21/11/2022) yesterday.
This TINS-coded issuer sent around 15 people consisting of rescuers, medical and paramedical teams, and a logistics team.
"The management of PT Timah Tbk has sent the ERG Team to help with natural disasters and help our brothers and sisters in Cianjur Regency. The team will depart tomorrow morning because today is still preparation," said PT Timah Tbk ERG Team Coordinator in the Cianjur Earthquake disaster, Thunder Avriyadi.
Guntur continued, the team that was dispatched was a trained team that was used to helping with natural disasters. This is because the ERG often goes down to help with the handling of disasters that occur in Indonesia.
"There are doctors and paramedics, there are rescuers and a logistics team. They are all trained and today we have prepared all the needs for tomorrow's departure," explained Guntur.
Later, PT Timah Tbk's ERG Team will join the West Java Province BUMN Task Force Post in Handling the Cianjur Regency Earthquake Disaster Emergency.
"There we will join the SOE Task Force Post, the team will be divided according to their respective expertise and tasks. Because there will be joined by other teams as well," he added.
He said his party would also bring logistics such as food, medicine, and some of the equipment needed.
"If what is certain to be brought is food and medicine, the others will follow later. We will first map out the needs there later," he said.