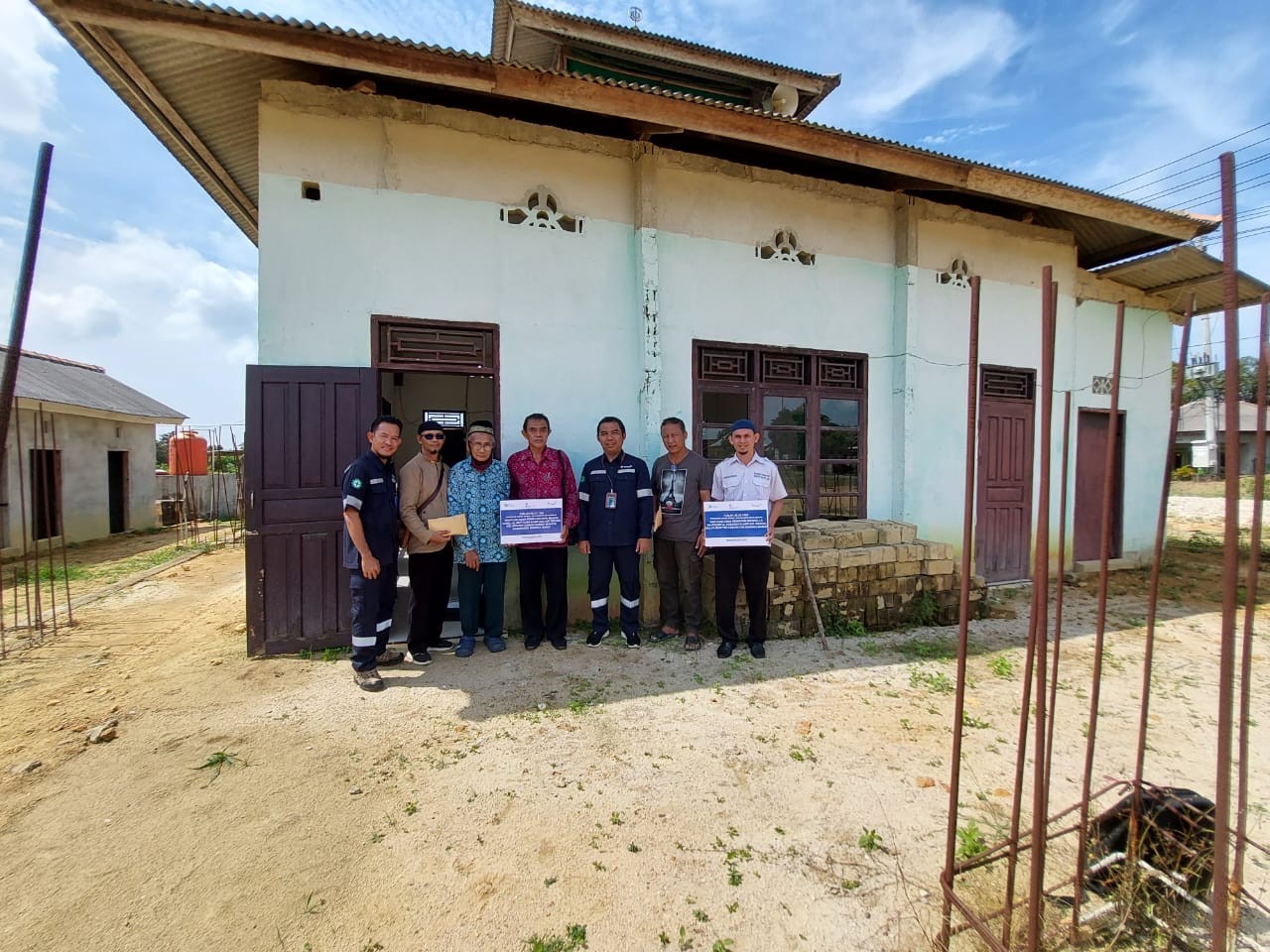 PT Timah Assists in the Construction of Two Houses of Worship in West Bangka
WEST BANGKA -- PT Timah Tbk is assisting in the construction of two houses of worship in West Bangka. The houses of worship that received assistance from PT Timah Tbk were the Sabillul Muttaqin Mosque of Muhamadiyah Vocational School in Waterfall Village, Sungai Daeng Village, and Musala Mau'Izhotul Hasanah, the village of Tri Mulya Muntok residents.
The Head of the Metallurgical Unit, Wiyono, handed over the renovation and construction assistance to the mosque and prayer room administrators, Wednesday (30/11/2022).
This member of the MIND ID mining industry holding has consistently helped build houses of worship in the company's operational areas.
Secretary of PD Muhammadiyah Ridwan Bahnan said the Sabilul Muttaqin Mosque was Muhammadiyah's development in the field of education.
"The Sabillul Muttaqin Mosque is one of them for the development of Muhammadiyah in West Bangka. Hopefully in the future, this mosque will be even better, especially in educating our children, students of Muhammadiyah Vocational Schools, and specifically for the surrounding community," he explained.
According to Ridwan, PT Timah has so far helped Muhammadiyah, such as holding Muhammadiyah congresses, educational seminars, and many more.
"On behalf of PD Muhamadiyah West Bangka, we express our deepest gratitude to PT Timah, which has cared for and assisted in the construction of the Sabillul Muttaqin mosque," he said.
Chairman of the Sabillul Muttaqin Mosque H. Suyitno Amat said the Sabillul Muttaqin Mosque would be made a "Muhammadiyah Center" in West Bangka.
"Thank God, thanks to PT Timah's assistance in the construction of the Sabillul Muttaqin mosque. The plan for this mosque in the future will be the center of Muhammadiyah activities, in West Bangka," he said.
In line with that, the head of the construction of the Sastriadi Mosque said that the mosque would be built on two floors and would require quite a large amount of money. So assistance from companies such as PT Timah Tbk is really needed to speed up the development process.
"We are very grateful to have been assisted by PT Timah. This mosque is planned to be 14 x14 m2 in size, will be made of two levels, and is expected to cost IDR 1.2 billion," he said.
Meanwhile, the head of the Mau'Izhotul Musala Hasanah Tri Hardani said that the condition of the prayer room was very concerning because it was damaged in various parts. So that his party really appreciates the assistance from PT Timah Tbk to repair the prayer room.
"Mushalla Mau'Izhotul Hasanah was built in 1958 until 2021 the condition is quite alarming as it has been eroded with age," he said.*