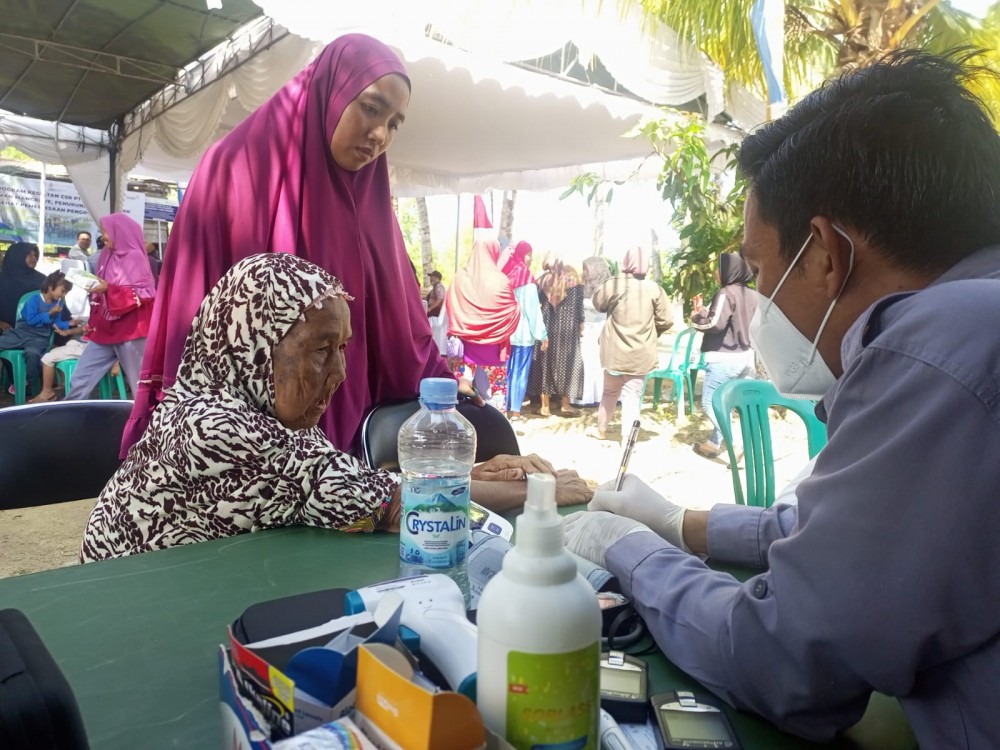 Present in Belo Laut Village, PT Timah Tbk's Healthy Car Brings Health Services closer to Residents
WEST BANGKA -- PT Timah Tbk's Healthy Car continues to provide health services for the community in the company's operational areas. This time the free health service came to the residents of Belo Laut Village, Muntok District, West Bangka Regency, Thursday (2/7/2022).
The presence of PT Timah Tbk's healthy car in Belo Laut Village was enthusiastically welcomed by the community. They come to get this free health service.
Asia (81) a resident of 2 Belo Laut hamlet said she was happy to get free health services from PT Timah's Healthy Car. The reason, she has some complaints.
"Very happy, getting free treatment like this, Grandma often has stomachaches and headaches," said Asia, Thursday (28/7/2022)
She also conveyed that the presence of healthy cars would bring health services closer to the community.
"This is what we want, health services that come directly to the community. Especially if you are an old grandmother, it is enough to help PT Timah's Healthy Car activities. Come here often so that it is easy for grandmother to get treatment," she said.
Similarly, Masran (73), a resident of Hamlet IV, welcomed PT Timah Tbk's health service efforts which directly target the community.
"As a society, of course we welcome PT Timah Tbk's Healthy Car program. This free medical check-up and treatment brings health services closer to the community," he said.
According to him, with this healthy car, it will increase public awareness for health checks. So, he hopes this activity can continue.
Belo Laut Village Consultative Body member, Suti Setiawan, hopes that the Healthy Car can be used as an example of public health services.
"We see that the people of Belo Laut are quite happy and helped by the presence of Healthy Cars.
This Healthy Car is expected to be an example, that people need health services that go directly to residents,
On behalf of the Belo Laut community, we thank PT Timah Tbk," he said.
Similarly, as conveyed by Assistant 3 Administration and General Affairs of the West Bangka Regency Government, Herzon said that free health services are very beneficial for the community.
"West Bangka Regency Government would like to thank PT Timah which has made a great contribution to the community. This free health service is very beneficial for the community," said Herzon.