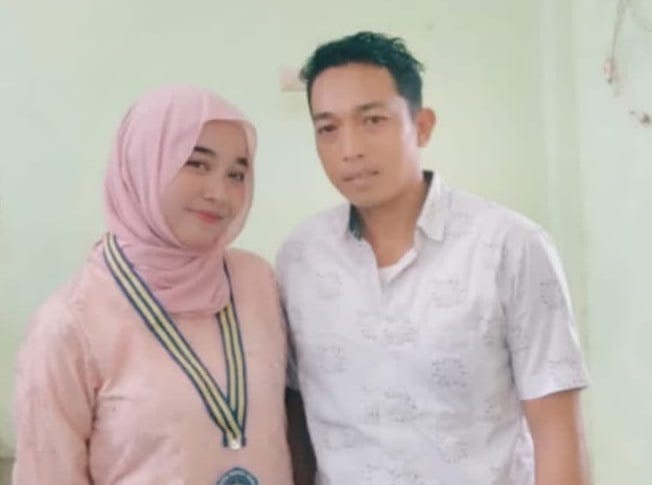 Passing the PT Timah Tbk Scholarship Class Program, Rasha Believes She is Getting Closer to Achieving her Goals
EAST BELITUNG -- Zaskia Airin Fairusyah and Rasha Priskyla couldn't hide their emotions when they found out that they could pass the selection for the PT Timah Tbk scholarship class for the 2022/2023 academic year.
Zaskia admitted that she was very happy and at the same time did not expect to be selected as one of the scholarship recipients. According to him, the test is quite difficult and has many competitors.
"Every time you go through the selection process, you are nervous. Especially when you take the second test, namely the psychological test and TPA. Like all the questions are difficult. But Alhamdulillah, Allah SWT can launch it," said Zaskia who is the daughter of Suhadi and Sutiraniwati, Wednesday (22/6/2022).
The student, who graduated from SMPN 1 Manggar, said that at first, his parents were hesitant to support him in going to Bangka Island because of the distance. But with a strong determination, Zaskia showed her commitment to participate in the selection, finally, her parents gave in and supported Zaskia's steps.
"Especially after I convinced my parents that the school is good, safe, free, and the alumni are also good. Thank God the parents are supportive," said Zaskia.
She chose to join this scholarship class program because she wanted to ease the family's economic burden. Moreover, at this time his father is not working and his mother works as a Household Assistant (ART).
He hopes that in the future she can make his parents and East Belitung proud by becoming a successful person.
Similarly, Rasha is a graduate student of SMP Negeri 1 Damar. She said he was very happy to get the scholarship, but she was also sad because she had to be away from her family.
"But for the sake of seeking broader knowledge, I am willing to stay away from my parents. So that I can make them proud in the future," said Rasha, the daughter of Supriandi and Risky Trifujianti.
The girl who was born on February 15, 2007, hopes that by attending Pemali High School, she can achieve her dream as a lecturer.
"This school not only provides academic learning but also mental skill so that it can bring me closer to my future goals," said Rasha.