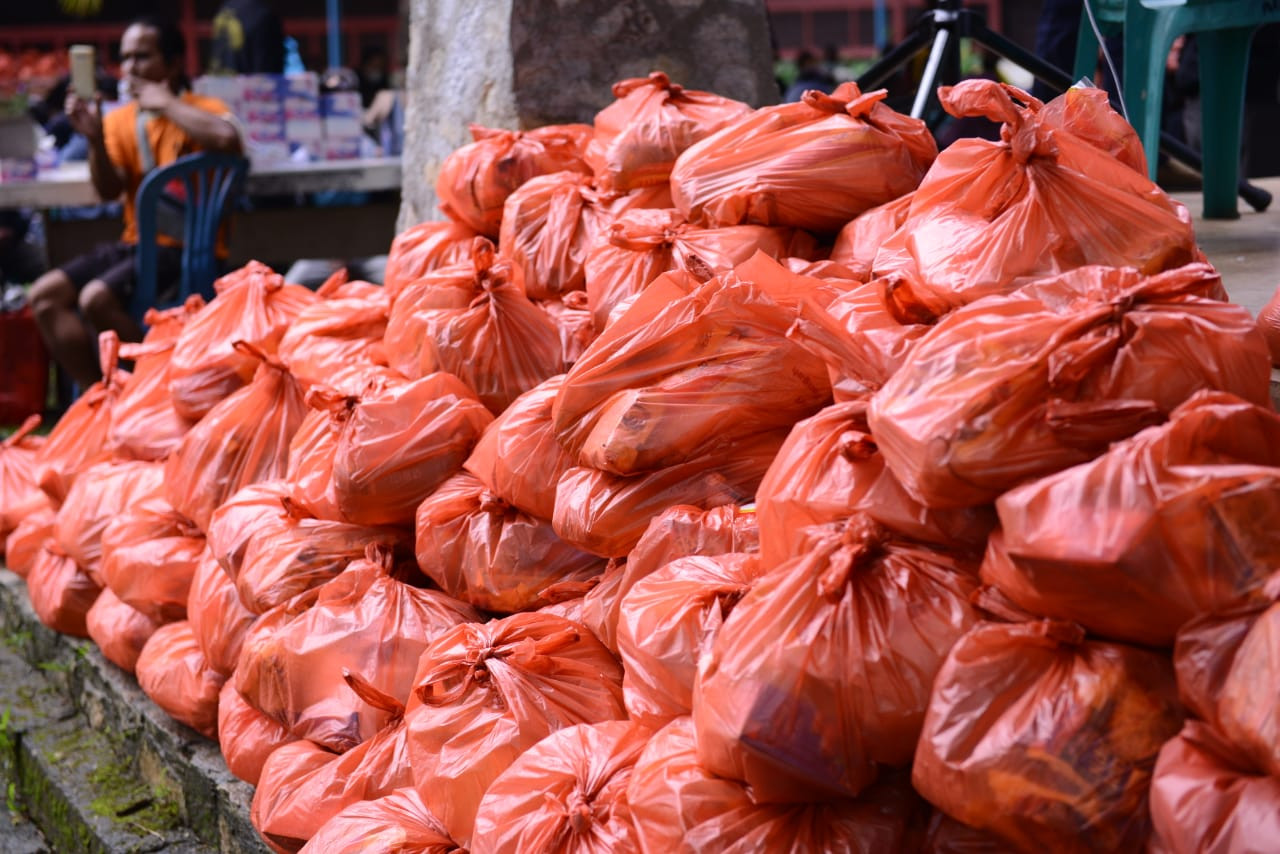 Momentum of Pancasila Sanctity Day, PT Timah Tbk Distributes Hundreds of Food Packages for Citizens
BANGKA – Coinciding with the momentum of Pancasila Sanctity Day which fell on October 1, PT Timah Tbk handed over 300 food packages for the community in Deniang Village, especially in Bedukang and Air Antu, Friday (1/10/2021).
These food packages were handed over to the community such as the elderly, orphans and orphans, and people who are economically disadvantaged. This food package is expected to ease the burden on the community in the midst of the Covid-19 pandemic.
The distribution of the basic food packages coincided with the mutual cooperation vaccination activity carried out by PT Timah Tbk together with the Directorate of Polairud Polda Babel which was held in the Bangka Island Outdoor (BIO) area, Deniang Village, Bangka Regency.
PT Timah Tbk continues to be committed to assisting the Regional Government and the community in dealing with the Covid-19 pandemic. Thus, it is hoped that it can slightly reduce the burden on the community in the midst of economic conditions that have not returned to normal.
Bangka Regent Mulkan said the basic food package provided by PT Timah Tbk was a form of collaboration between the company and the Government in helping the community during the Covid-19 pandemic.
"We from the Bangka Regency Government welcome the cooperation of business actors such as PT Timah Tbk who have helped the government provide assistance to the community, especially during this Covid-19 pandemic," he said.
In addition to distributing food packages to residents of Bedukang and Air Antu, last September 2021, PT Timah Tbk also handed over 800 food packages to people in Bangka Regency, Pangkalpinang City, Belitung Regency and East Belitung Regency.
Previously, PT Timah Tbk since 2020 has distributed tens of thousands of basic food packages to communities in the company's operational areas affected by Covid-19. (**)