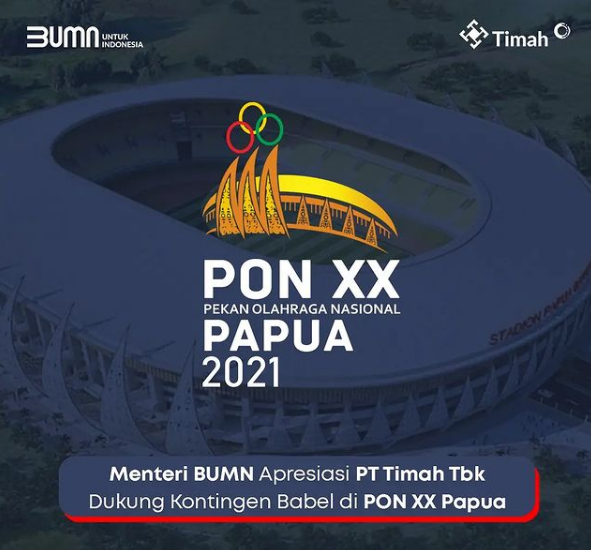 Minister of SOEs Appreciates PT Timah Tbk Supports Babel Contingent in PON XX Papua
MIMIKA -- Minister of State-Owned Enterprises (SOE) Erick Thohir appreciated the members of the Indonesian Mining Holding MIND, PT Timah Tbk, which has supported the contingent of Bangka Belitung Islands Province in the XX National Sports Week (PON) held in Papua.
Erick considers the steps taken by PT Timah Tbk has be very good. Where the issuer coded TINS facilitates the departure of air tickets for athletes and teams of 178 people. In addition, to spur the achievements of Babel athletes,
PT Timah Tbk also provides bonuses for athletes who managed to win medals. "I think it's good, I heard PT Timah Tbk supports the Bangka Belitung contingent, I think it's good," said the Minister of SOEs while giving his thumbs up while watching a basketball game at GOR Basket Sports Center, Mimika on Monday (04/10/2021).
In addition to PT Timah Tbk, he appreciated PT Freeport Indonesia has built basketball game facilities, GOR Basket Sports Center Mimika and athletics, Mimika Sports Center. "Then there is PT Freeport which built a basketball building, athletics as well, already in accordance with the grand strategy of SOEs carried out in cooperation with the Ministry of Tourism. We embrace national sports," Erick added.
Overall, he praised the PON XX Papua event held this year. "This can certainly also be an inspiration for other provinces," explained Erick. (**)