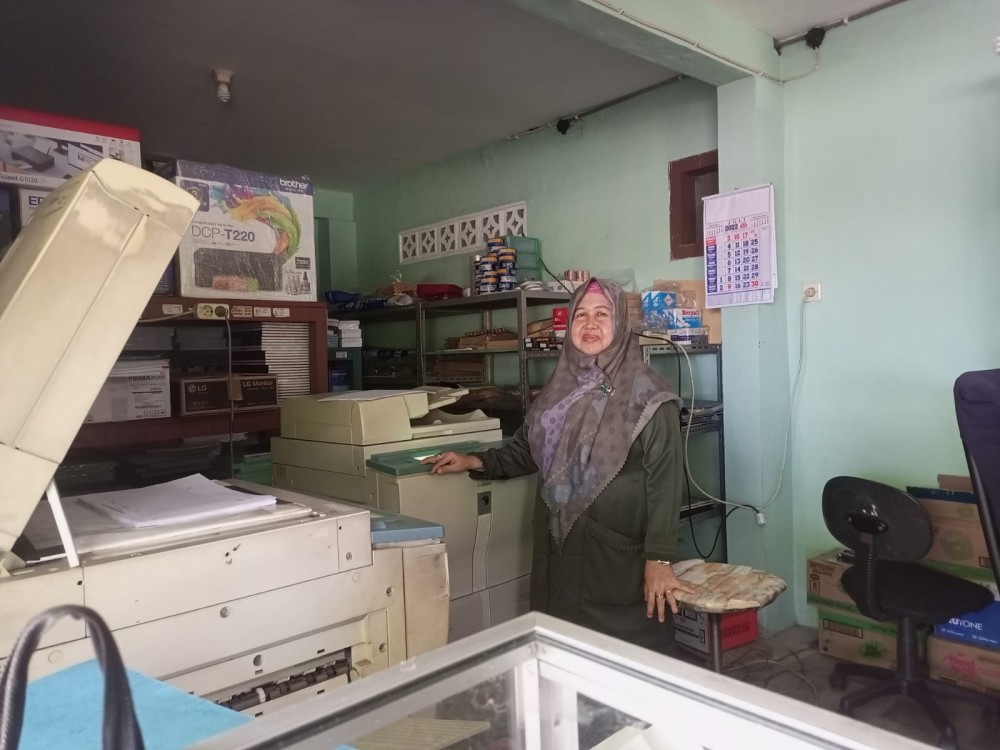 Maria Can Own a Photocopy Machine for Business Development After Being a Foster Partner of PT Timah Tbk
WEST BANGKA -- Photocopying services in the city of Muntok are still a community need. Administrative needs in offices and the general public make this service often sought after by the public.
Realizing the business prospects, Maria (60) glanced at the photocopy business. Previously, they only provided various Office Stationery (ATK) and some other administrative needs.
Managed with her husband Achmad Dargi (73) the business is progressing, customers come and go to take advantage of this business service. Moreover, the location of their business is in the middle of Muntok city so that it is easy for customers to reach.
Maria said they wanted to expand their ATK sales business by buying a photocopier. However, at that time they were still limited in capital.
Not giving up, they were finally able to buy a new copier using PT Timah Tbk's Small Micro Business Funding (PUMK) program from PT Timah Tbk.
"At the end of 2020, the intention to buy a new photocopier came true, after PT Timah provided PUMK business assistance, we immediately bought a photocopier, because customers always ask when shopping for stationery at the store," said Maria.
Maria is grateful that not long ago, her business continued to grow with the addition of new businesses she had.
"Alhamdulillah, the business continues to grow, apart from old customers, new customers also come to use photocopying services. So it's really supportive, besides photocopies, they usually buy office, school and personal needs," she said.
According to Maria, PT Timah's PUMK program is a solution to help business actors develop their businesses.
"PT Timah's PUMK program is very helpful for businesses, because the interest is low, the procedure is easy, and we are assisted in the disbursement process through a bank that is received in full," said Maria
Maria hopes that PT Timah Tbk's PUMK program can continue, so that the benefits can continue to be felt by the community.
"Hopefully this program can be maintained. Hopefully PT Timah will also continue to grow and progress, so that people can also feel the contribution of PT Timah," she concluded.