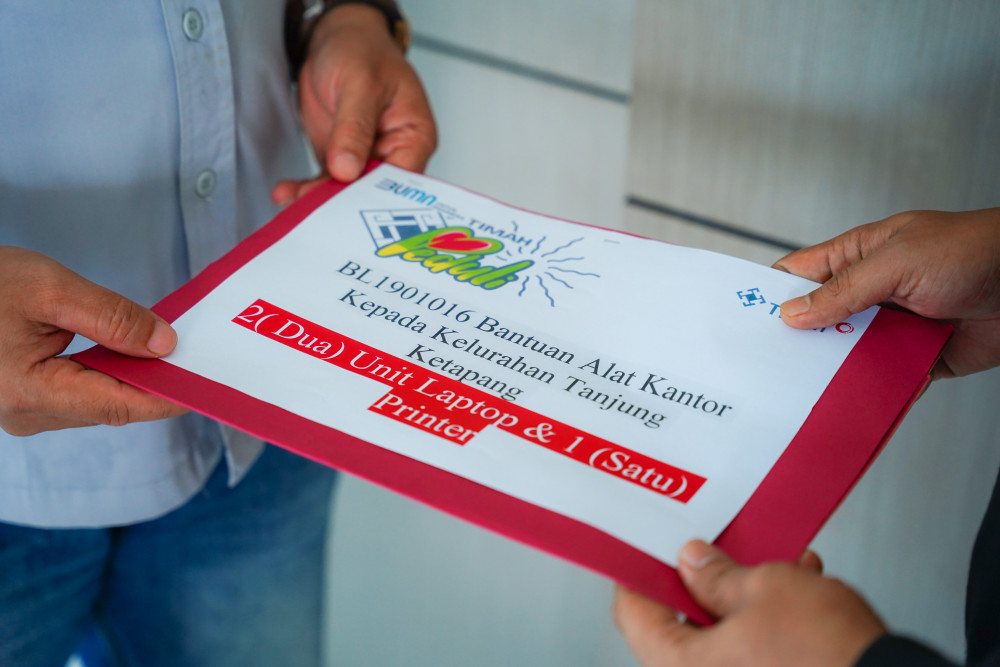 Ketapang Villages and Musala Amaliah  Receive Laptops from PT Timah Tbk
SOUTH BANGKA – Improving public services to the community in Ketapang Village, South Bangka Regency. PT Timah Tbk handed over the assistance of two laptop units and one printer to the Ketapang Lurah Office some time ago.
Previously, PT Timah Tbk also handed over a laptop to Musala Amaliah Kenanga, Bangka Regency.
Through the help of laptops that are handed over to government institutions and houses of worship, it is hoped that they can improve services to the community. In addition, so that this laptop is expected to provide benefits.
The Head of Ketapang Village, Dedi Sutra, said that the laptop provided by PT Timah Tbk could speed up public services in Ketapang Village. He admitted, so far they lack facilities and infrastructure so that it has an impact on services to the community.
"This laptop will be used for administrative activities related to services to the community. The existence of this laptop is a motivation for us to speed up services," he said.
In addition, through the help of this laptop they can also maximize their work because they already have the equipment. In the future, he said, this assistance could improve the quality of service to the community.
"With this assistance from PT Timah Tbk, we can maximize our work in providing services to the community," he said.
He hopes that the synergy between PT Timah Tbk and the Kelurahan he leads can continue. So that later, there will be more support from PT Timah Tbk to improve services to the community.
"Hopefully in the future PT Timah Tbk will further increase its role in the social sector, so that more people will be helped. Hopefully, the synergy that has been running can continue to be improved," he concluded. (**)