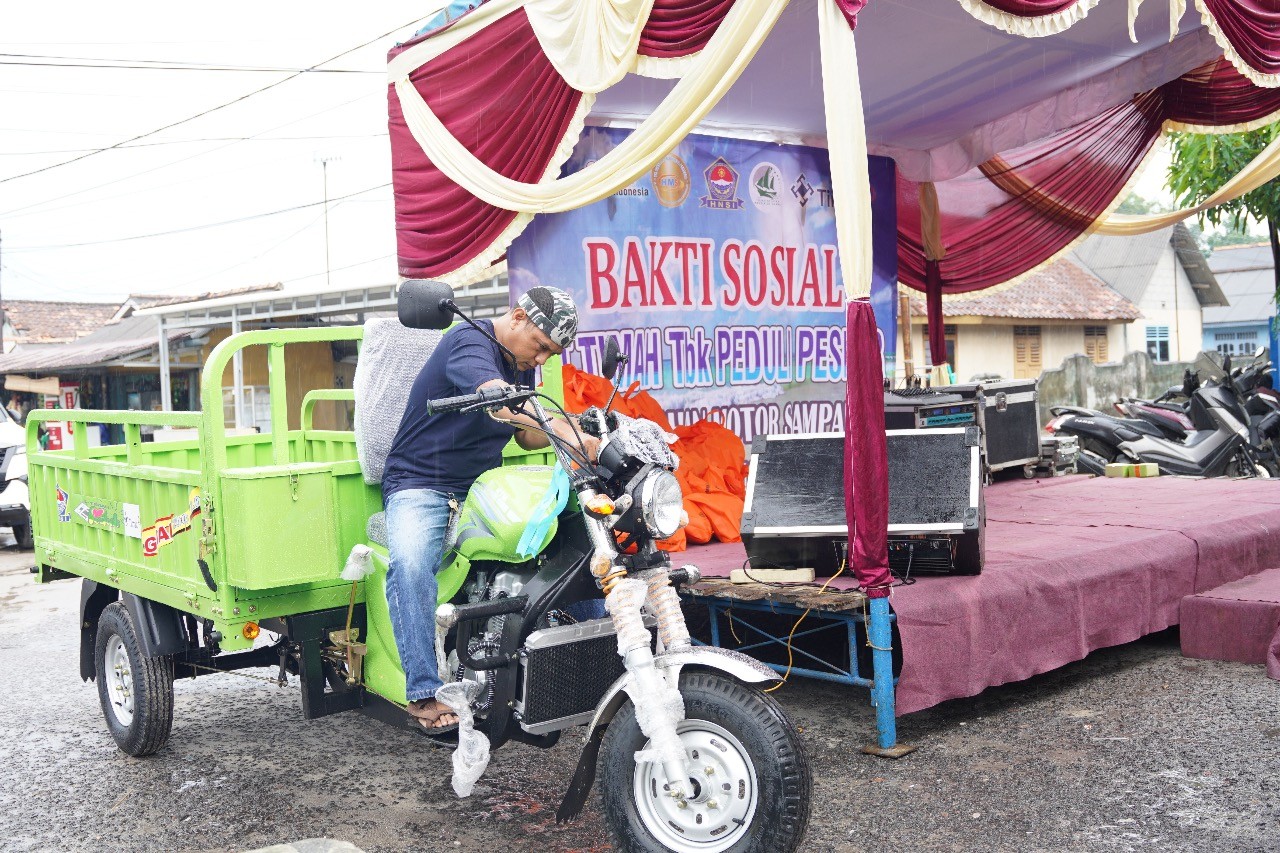 Inviting the Community to Maintain Environmental Cleanliness, PT Timah Tbk Hands over Three Units of Three-Wheel Motorcycles to Fisherman's Village II in Sungailiat
BANGKA -- Environmental cleanliness is a shared responsibility. Cleanliness is also one way to implement a Clean and Healthy Lifestyle (PHBS).
Cleanliness facilities and infrastructure are also important to keep the environment clean so that it becomes a comfortable, safe and healthy place to live for the community.
For this reason, PT Timah Tbk handed over three units of three-wheeled motorbikes to Fisherman's Village II, Sungailiat District, Bangka Regency to be used as a means of transporting the waste, Thursday (16/6/2022).
The vehicle assistance was handed over directly by the Head of the CSR Division of PT Timah Tbk Ebbi Wibisana to the Secretary of the Sungailiat Subdistrict Head, Ridwan, and the Head of the Fisherman's Village II Environment, Syarifudin.
"We thank you very much for the Social Service activities initiated by PT Timah Tbk. On behalf of the community, I am very grateful for the attention from PT Timah," said Syarifudin.
Meanwhile, the Secretary of the Sungailiat Sub-district, Ridwan, said that the assistance is expected to be useful in waste management in Fisherman's Village II so that people are no longer confused about thinking about waste transportation vehicles.
According to him, the assistance of garbage motorbikes is very important to help handle waste in the fishing community.
"The handover of this garbage motorbike is a form of PT Timah Tbk's commitment in reducing carbon emissions. As said by the Head of CSR earlier. So please inform all heads of households to sort organic and inorganic waste," he explained.
Ridwan continued, that the assistance of the three-wheeled motorbike motivates the fishing community to create a comfortable and clean environment.
"The waste problem will not be solved if we all don't care, it takes the role of the community to the smallest scale, namely households, to reduce the volume of waste generated by the community every day," he added.