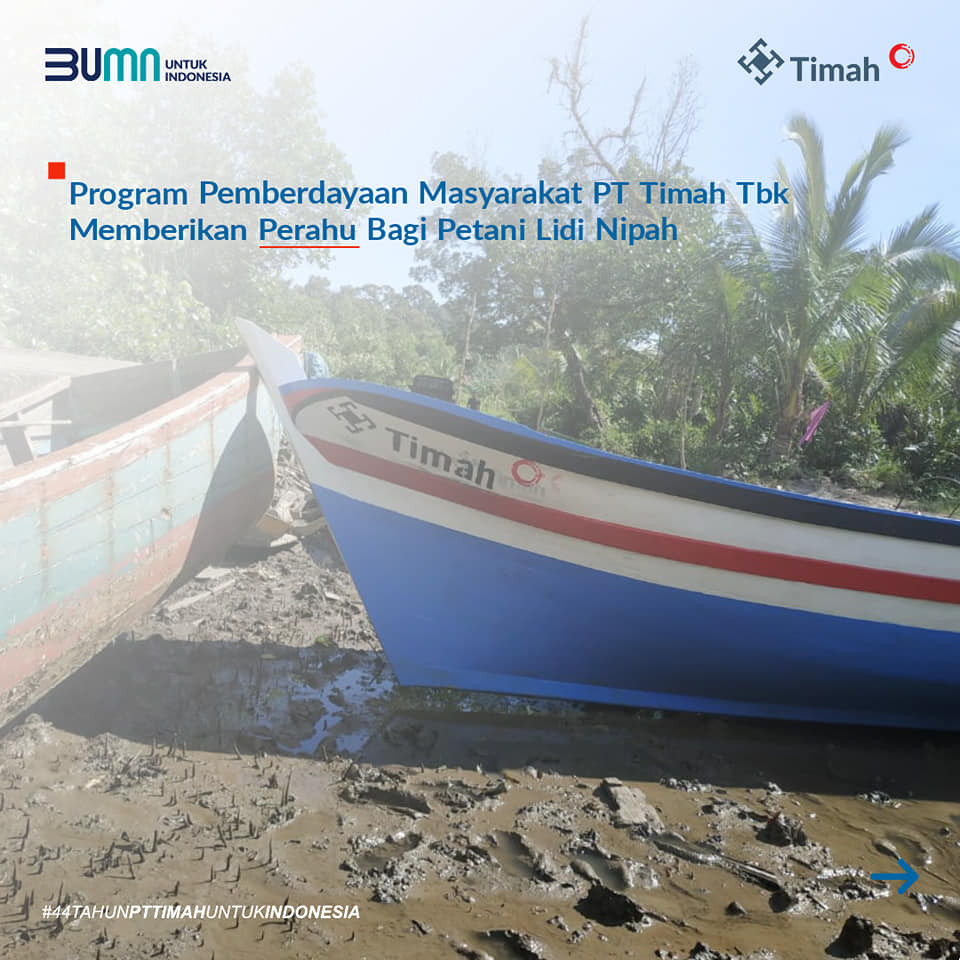 Helping Farmers Increase Nipah Stick Production, PT Timah Provides One Boat Unit
Nipah sticks from Kota Kapur, Bangka Regency, are currently one of the exported commodities. To support increased production of nipah stick farmers, PT Timah handed over a boat unit equipped with a 26 PK engine. Boat assistance through the Community Development and Empowerment -CSR Program (PPM) was handed over to the Kota Kapur Village cooperative group Angsa Putih, Friday (27/11/2020).

The boat, which has a maximum capacity of 20 people, can load about two tons of palm sticks, equipped with four life jackets. The head of the Kapur Kota Village White Swan Cooperative Group, Japri, said that this assistance could increase the income of the community in his village. The reason is, the existence of this boat can reduce the burden of transportation costs while taking nipah sticks on the banks of the Kapur City river. "So far, nipah stick farmers have rented fishing boats to look for nipah sticks, for the rental fee itself is Rp. 100,000 per day, not to mention the payment of fuel and driver's salary," said Japri.

Therefore, his party has proposed to PT Timah Tbk to help with transportation tools to support the production of nipah sticks in Kota Kapur Village. With the presence of boat assistance from PT Timah, he hopes that his party can catch up with the production target for the export demand for nipah sticks. "With the help of this boat, it is hoped that the production of nipah sticks can increase, and can meet foreign demand which reaches 100 tons for two months. This assistance also eases the burden on nipah stick farmers because it reduces transportation prices, "he said. *