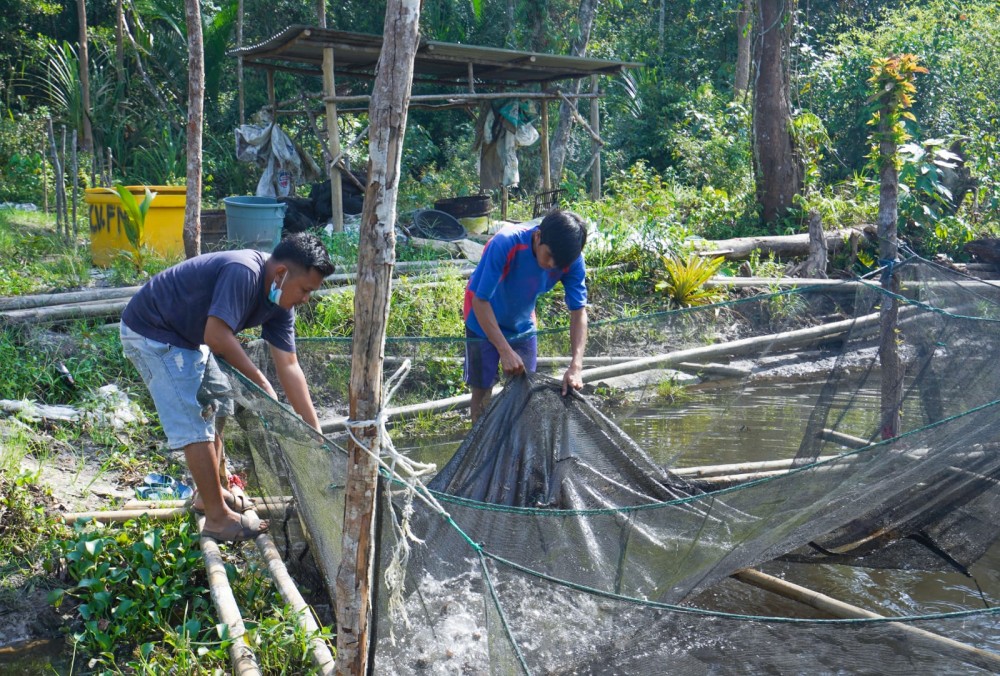 From Catfish Cultivation, Sutarto Can Pocket a Turnover of Tens of Millions
*Forster Partners of PT Timah Tbk
BANGKA -- Increasing consumer demand for catfish is a promising business opportunity. Catfish farming is now busy being loved by business people because it has a pretty good market share.
Sutarto (29), one of PT Timah Tbk's fostered partners, has started catfish farming since 2014. At first, this man only saw the process of cultivating catfish belonging to his colleague. However, out of curiosity he finally tried his luck to pursue this business.
Initially, he started his business from a capital of hundreds of thousands of rupiah. However, with his perseverance, he can achieve a turnover of up to tens of millions of rupiah per month.
Running his business is not always smooth, during the Covid-19 pandemic his business was also affected, the price of catfish that fell made his business not run well.
"During the lockdown, I was also very constrained by my sales figures and I had to let go of the decline in catfish prices," said Sutarto.
He told that the success of his current business could not be separated from the assistance of PT Timah Tbk's Micro Small Business Funding Program (PUMK) which had helped develop the catfish farming he was involved in.
According to him, after becoming a foster partner of PT Timah Tbk he got capital and immediately enlarged the catfish pond.
"From the funding for micro and small businesses from PT Tin, I want to enlarge the catfish pond. Not only that, I also want to make my own pellets in order to reduce production costs and God willing, I also want to add catfish livestock," he said.
According to him, the obstacles to running a catfish farming business are not so difficult. One of the obstacles that sometimes arise is the high price of pellets. Then once a year the pond for catfish cultivation must be repaired.
He gave medicines and pitacip to increase growth and increase the catfish's immunity. If you want catfish to grow big quickly, then you have to feed the catfish at night.
"The program organized by PT Timah is very good for entrepreneurs who want their business to grow and for people who want to own a business. This is a form of PT Timah's support to support the community's economy to be good," he said.
He hopes that this program can continue because it really helps MSMEs in developing their businesses.
"If PT Timah helps the community and MSME actors like this, it will also be good for the economy in Bangka Belitung," he concluded.*