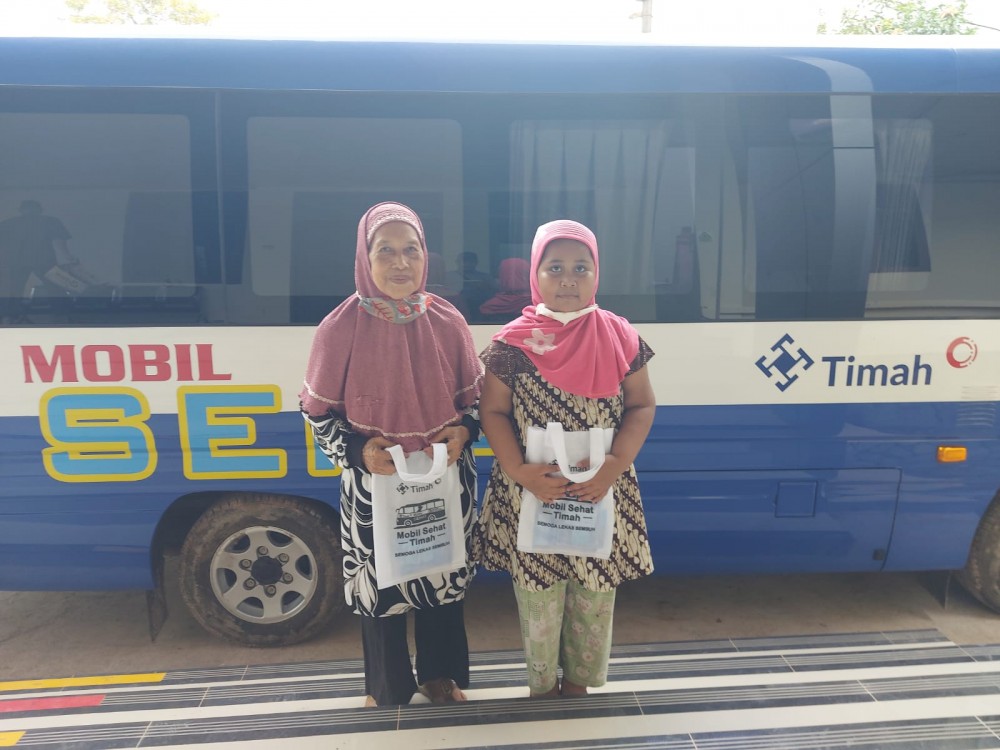 For the second time, PT Timah Tbk's Healthy Car is present in Lenggang Village
EAST BELITUNG - PT Timah Tbk's healthy car returned to Lenggang Village, Gantung District, East Belitung Regency to provide free health services for the people in Lenggang Village.
This time, PT Timah Tbk's healthy car carried out services in the yard of the Belitung Production Unit Office in Lenggang Village, Tuesday (22/11/2022).
Even though it was the second time, the presence of PT Timah Tbk Health Car was greeted enthusiastically by the residents. A total of 115 residents took advantage of this free health service.
One of PT Timah Tbk's healthy car patients, Ejuhardi (66) said that this was the first time he was treated in a healthy car. He was very surprised that the tools in the healthy car were very complete.
"I recently received treatment and the atmosphere inside was very comfortable," he said.
He hopes PT Timah Tbk's healthy car can continue and come to their village regularly.
In the same vein, Satardin (79) said that he felt very helped by the inspection of the healthy car.
"The community can be helped, we were invited, that is the attention from Lenggang Village," he said.
He explained, the examination and consultation in the car were very comfortable, moreover, the medical staff was also friendly.
"It's better this way, so PT Timah Tbk does a lot of outreach to the community," he said.
Meanwhile, the Head of Lenggang Village Fachrizal appreciated PT Timah Tbk, that after the healthy car was launched last year, PT Timah Tbk continues to be committed to running the healthy car program.
"Alhamdulillah, it has been proven that this year will continue and hopefully it will continue," said Fachrizal.
According to Fachrizal, PT Timah Tbk's free medical treatment is very beneficial for the community.
He hopes that PT Timah Tbk will continue to advance and produce so that health services such as healthy cars can also continue.
"Hopefully PT Timah Tbk continues to be victorious and all programs can continue," pleaded Fachrizal.
In the same vein, the Hanging Sub-District Head, Mustopa, said that PT Timah Tbk's activities in Gantung were a program that they appreciated.
"In this healthy car, there are many facilities available, so people don't hesitate with the service of this healthy car," said Mustofa.*