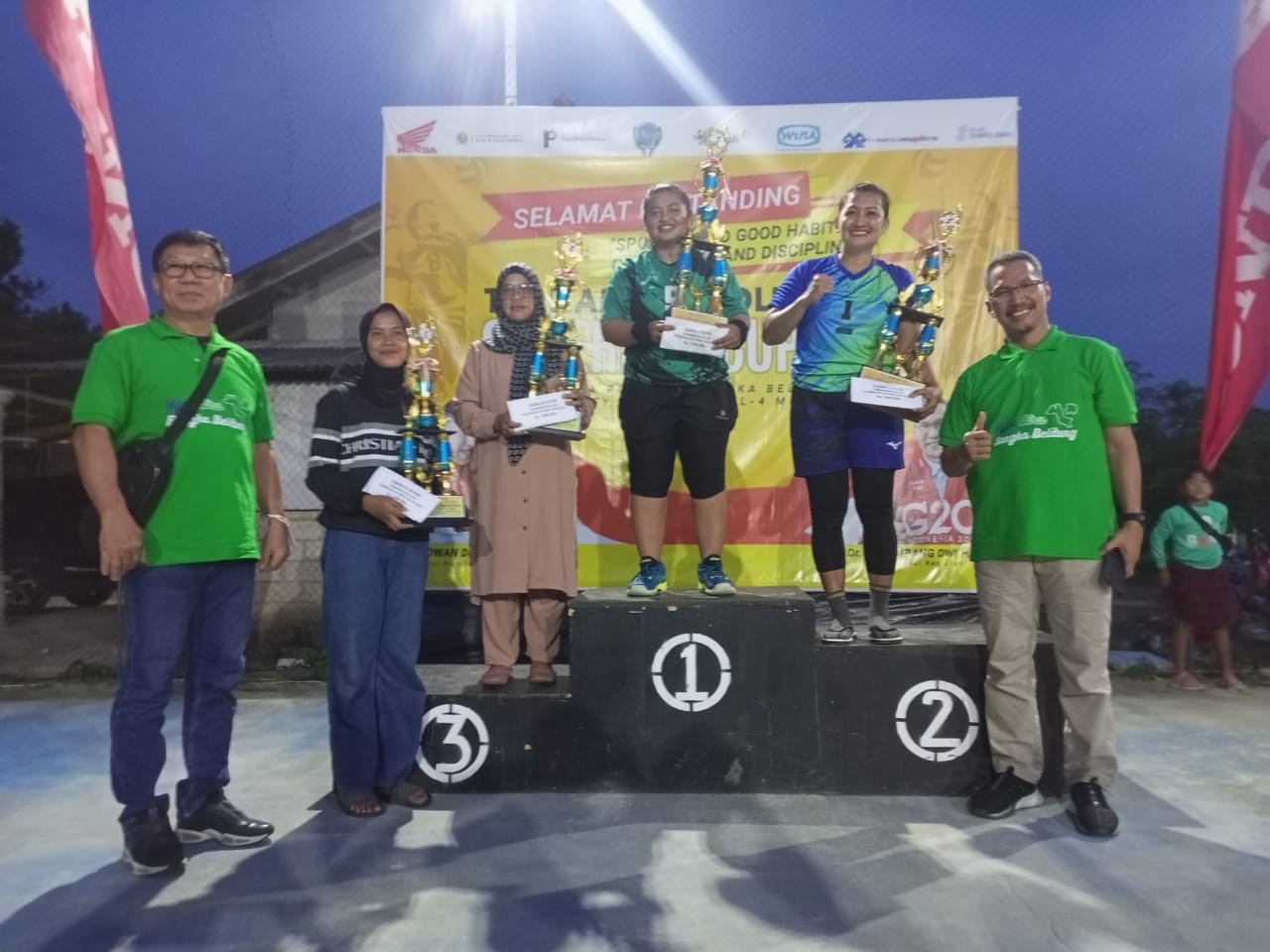 Encouraging Athlete Achievements, PT Timah Tbk Often Supports Community Sports Activities
WEST BANGKA -- To encourage community sports activities in the company's operational areas and support athlete achievements, PT Timah Tbk often provides support for community sports activities.
The support provided by PT Timah Tbk is a form of corporate social responsibility to the community. As for forms of support in sports such as supporting sports facilities and infrastructure, supporting athletes to participate in various championships, and organizing community sports competitions.
PT Timah Tbk's commitment to supporting community sports activities is appreciated by various parties. The Acting Governor of Bangka Ridwan Djamaluddin assessed that the role of PT Timah Tbk in the sports sector has been felt by the public.
"PT Timah Tbk has been good at supporting sports in Bangka Belitung. The community, especially athletes, has felt it. For example, the Volleyball Championship has received extraordinary support. Of course, in PORPROV we hope that PT Timah will be able to contribute again," said Ridwan.
In the same vein, the Chairman of the Indonesian National Sports Committee (KONI) for West Bangka Regency, Muhamad Amin, said that his party often synergizes with PT Timah Tbk to support the progress of sporting achievements in West Bangka.
"From the past until now PT Timah has always supported sports in West Bangka, and this has had an impact on the progress of athletes' achievements. PT Timah's support has included providing sports facilities, helping organize championships, dispatching athletes, and much more," he said.
PT Timah Tbk also supports Bangka Belitung athletes in national championships such as PON and other championships.
Coach of the 'Governor Cup Open' Volleyball Championship Bambang Dwi Hartono said, recently PT Timah Tbk also became a sponsor of the 'Governor Cup Open' volleyball championship.
"At first we did not expect the 2022 Governor's Cup Open Volleyball Championship to be this lively. This is thanks to the support of sponsors such as PT Timah and others," he said.
Meanwhile, volleyball athlete Gaceda Ari said that sponsorship is very important in sports.
"Such as the Governor's Open Cup Volleyball championship, without the support of sponsors, it might not be as lively as this. The athletes are excited to play and the spectators are also excited to watch the match. Thank you to the Acting Governor, PT Timah, and other sponsors," he said.