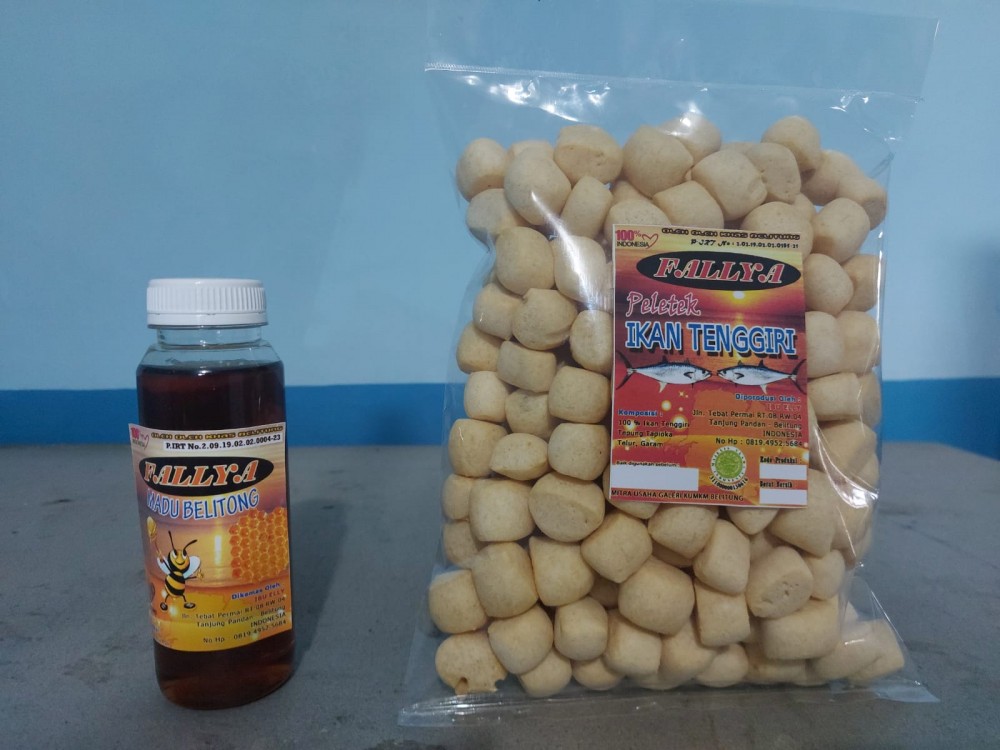 Elly Yuana Produces Various Belitung Snacks
*Foster Partners of PT Timah Tbk
BELITUNG - Belitung Island has a lot of culinary potential that tantalizes the taste buds. Not only the main food, snacks from Bumi Laskar Pelangi are no less delicious.
Elly Yuana, one of the MSME actors selling snacks in the Tanjungpendam area, Tanjungpandan, Belitung Island has been running a business selling food and drinks in this tourist area for a dozen years.
She said that she had started a business with the Fallya brand since 2011. Apart from selling food and drinks, she also produces products, namely Kricu Eggs Squid, Getas Mackerel Fish, Dodol Agar, Rengginang, Honey Packaging and various pastries.
According to Elly, she has two workers, but when she orders many she can have four workers who are local people.
"MSMEs are driving the community's economy, like I produce kricu squid, which is the raw material from Tanjungpandan fishermen, then my workforce invites my neighbors, so this can help each other," she said.
Her business initially went smoothly but during the Covid-19 pandemic, she was quite confused to continue her business. The lack of visitors who come because there are restrictions on community activities makes her have to rack her brain so that her business can survive.
With a determination that doesn't give up easily, she made himself look for ways to continue her business even though it was affected by Covid-19. Finally, she chose to become a foster partner of PT Timah Tbk because it provided capital loans for MSME actors.
"We got information from a friend for a loan at PT Timah Tbk, about 1 year ago we became partners with PT Timah Tbk," said Owner Fallya, Elly Yuana.
She is interested in taking advantage of PT Timah Tbk's Small Medium Enterprise Funding (PUMK) program because it provides convenience for MSMEs.
"I really need capital for production, because during Covid-19 we were affected. After receiving capital from PT Timah Tbk, production increased and started to move again, so it was very helpful," she explained.
In the future, she also hopes that her product can become one of the flagship products of PT Timah Tbk so that it can increase promotions. The reason is, she is currently experiencing problems in marketing her products.
Well, for those of you who want to taste various products from MSMEs Fallya, you can come directly to Jalan Tebat Permai RT 08/04 No 15 Air Saga Village, Tanjungpandan District.
"My products are also marketed in the Belitung KUKM gallery, Belitung souvenir shops and online. If you want to order, please call 081949535684 and 08196999748," she said.*