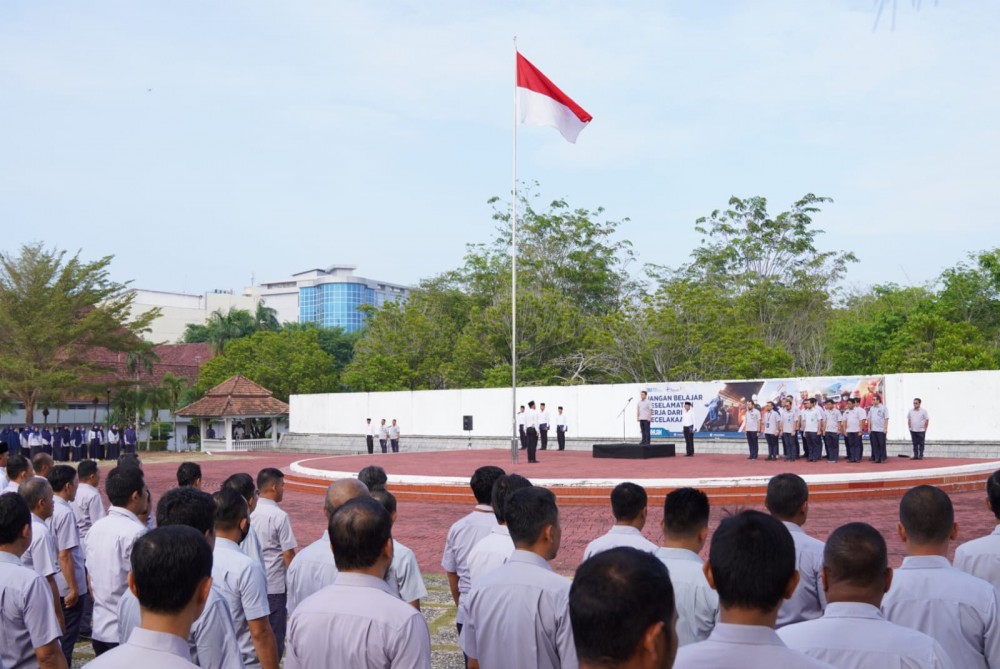 Commemorating Pancasila Sanctity Day, Hundreds of Timah People Participate in the Ceremony
PANGKALPINANG -- Hundreds of Timah people took part in the Pancasila Sanctity Day ceremony which was held at the Ceremony Field at the PT Timah Tbk head office, on Sunday (1/10/023).
The Pancasila Sanctity Day commemoration ceremony at PT Timah Tbk took place solemnly. The participants took part in a series of ceremonial activities.
PT Timah Tbk President Director Ahmad Dani Virsal acted as Inspector of this year's Pancasila Sanctity Day commemoration ceremony.
Ahmad Dani Virsal led the reading of Pancasila which was attended by all the ceremony participants. Apart from that, the ceremony participants also listened to the reading of the Pancasila pledge.
On this occasion, the Managing Director also advised Timah's people to implement the values ??of Pancasila in their lives.
"Pancasila values ??have a noble meaning from our predecessors that we have learned and must be implemented in everyday life. Because there is no meaning if we don't implement them," he said.
Dani also reminded us that in the momentum of Pancasila Sanctity Day, it must be remembered and implemented in work life and daily life.
"If it's just written down but not implemented, it's useless. Let's implement the values ??of Pancasila and remind each other so that this can become culture and we can pass it on to the next generation," he said. (*)