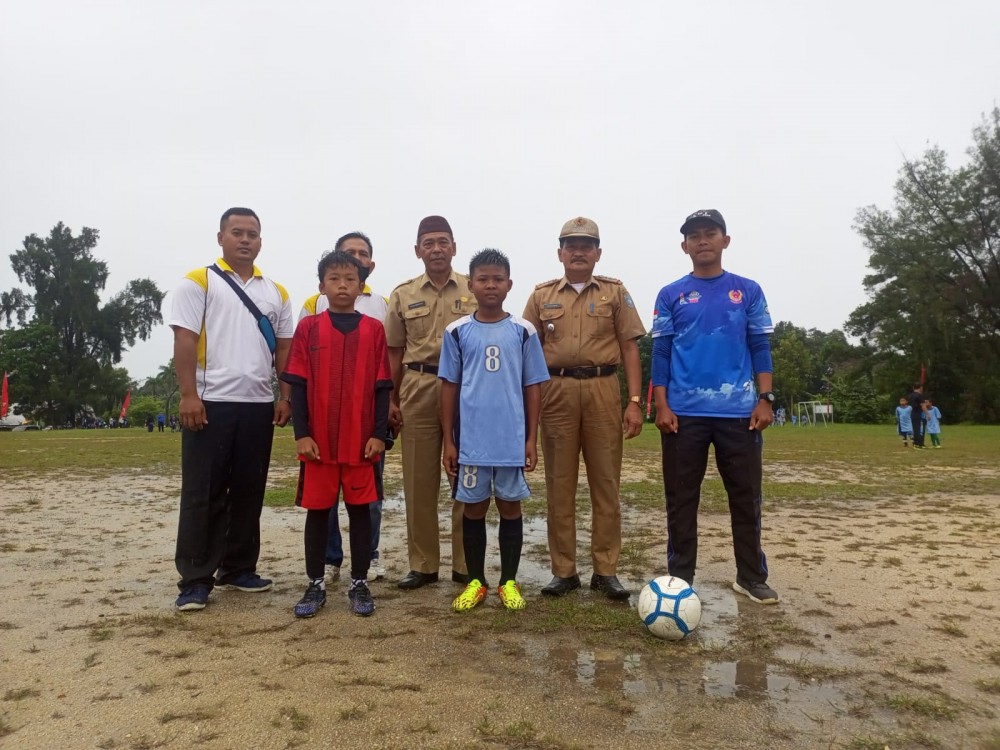 Commemorating National Sports Day, PT Timah Tbk Supports Bedincak Gymnastics and Student Soccer Competitions for Kindergarten and Elementary Schools throughout West Bangka Regency
WEST BANGKA -- Still in the commemoration of National Sports Day (HAORNAS), PT Timah Tbk supports the activities of bedincak gymnastics and soccer competitions for Kindergarten and Elementary Schools throughout Muntok District, West Bangka Regency.
The activity which was opened by the Regent of West Bangka, Sukirman, was held at the Muntok Metallurgical Unit Sports Field, PT Timah Tbk, Monday (19/9/2022).
A total of 30 bedincak teams and 25 soccer teams will compete in activities carried out by the West Bangka Regency Education Office and supported by West Bangka KONI, Principal and Teacher Working Groups, and PGRI. This match will take place on 19-24 September 2022.
Head of the Organizing Committee Arba'a said the competition was aimed at improving the performance of soccer and gymnastics in Muntok District. In addition, this competition was also a place to find soccer athletes from an early age.
"This activity is an effort by the West Bangka Regency government to improve football nurseries and nurseries starting from kindergarten and elementary school students, in order to achieve soccer and Bedincak gymnastics achievements in the Muntok sub-district," he said.
"We express our gratitude and appreciation to all those who have supported this activity," he continued.
Meanwhile, the Regent of West Bangka, Sukirman, hoped that the soccer and gymnastics activities at the kindergarten/elementary school level would give birth to superior seeds and provide sports achievements for West Bangka.
"The West Bangka district government through this kind of activity will
the seeds of athletes who later through their achievements can make the name of West Bangka come out. The West Bangka Regional Government will support every positive activity aimed at developing West Bangka," he hoped.
Sukirman hopes that the participants who compete can uphold sportsmanship so that the match can run smoothly.
"Happy competition and uphold sportsmanship in sports," he said.