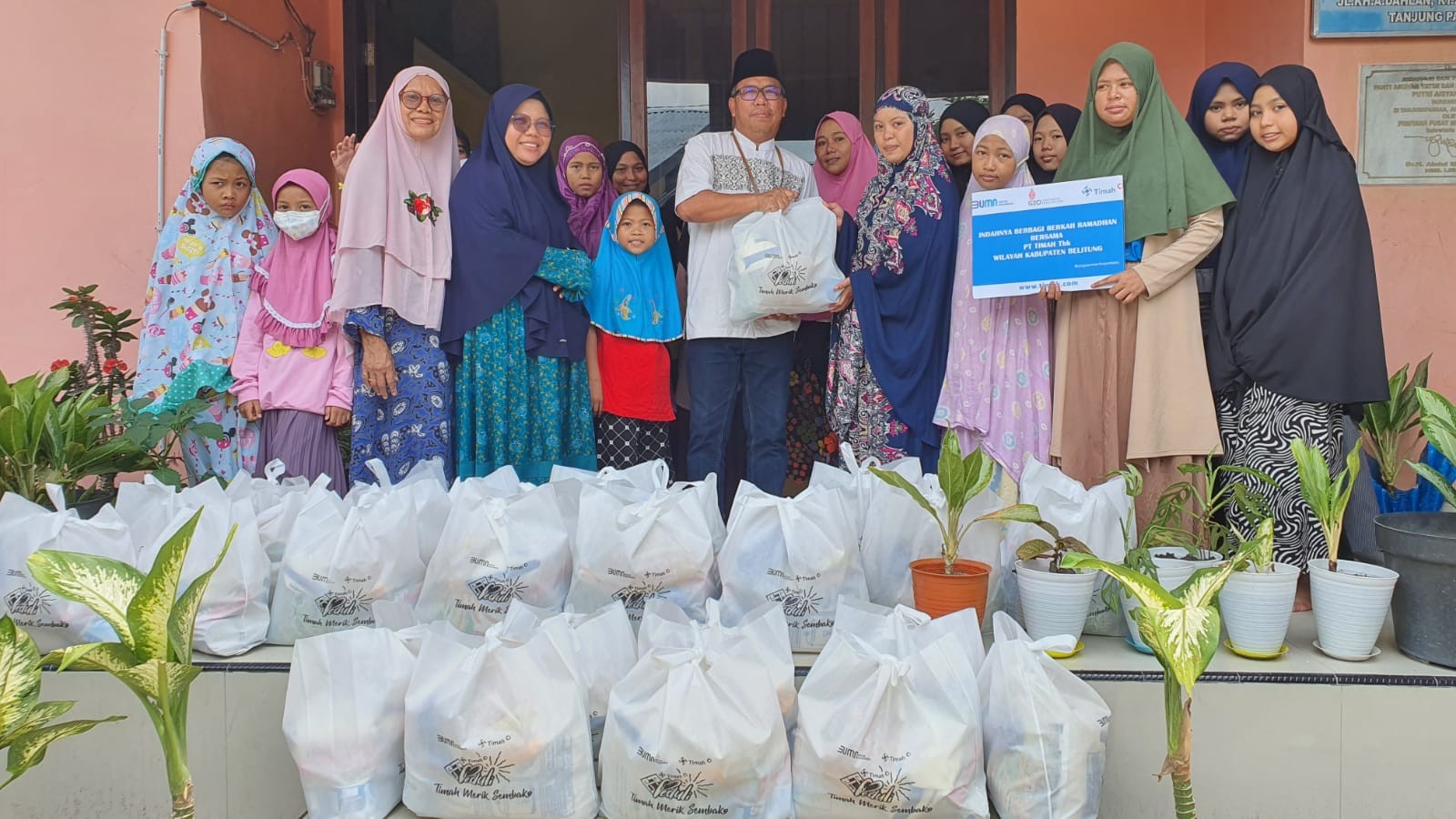 PT Timah Tbk Hands Over Food Packages to Two Orphanages on Belitung Island
EAST BELITUNG - Through an activity entitled 'Sharing the Blessings of Ramadan', PT Timah Tbk continues to provide assistance to communities in the company's operational areas in the month of Ramadan.
This time, PT Timah Tbk handed over food packages to two orphanages on Belitung Island, namely the Orphans and Dhuafa Putri Aisyiyah Belitung and the Orphanage for the Orphans and Dhuafa Putra Muhammadiyah Hanging East Belitung.
The food packages were symbolically handed over by the Head of the Belitung Production Unit, Achmad Haspani to the caretakers of the two orphanages, Friday (15/4/2022).
The chairman of the Muhammadiyah Men's Orphanage, Hang Firman Triyono, appreciated PT Timah Tbk's basic food assistance.
"We express our deepest gratitude to PT Timah Tbk for the assistance provided," said Firman Triyono.
According to Firman, the food assistance is very useful during the month of Ramadan and facing the Eid al-Fitr 1443 Hijirah.
Similarly, the Chairperson of the Aisyiyah Women's Orphanage Siti Isnawati expressed her gratitude for the food packages provided.
Because usually, before the holidays, some of the children return home if there is still family, so they can bring the aid to their home.
"They can also share with their families who can't afford it, so apart from the children, the aid is also useful for other people," he said.*