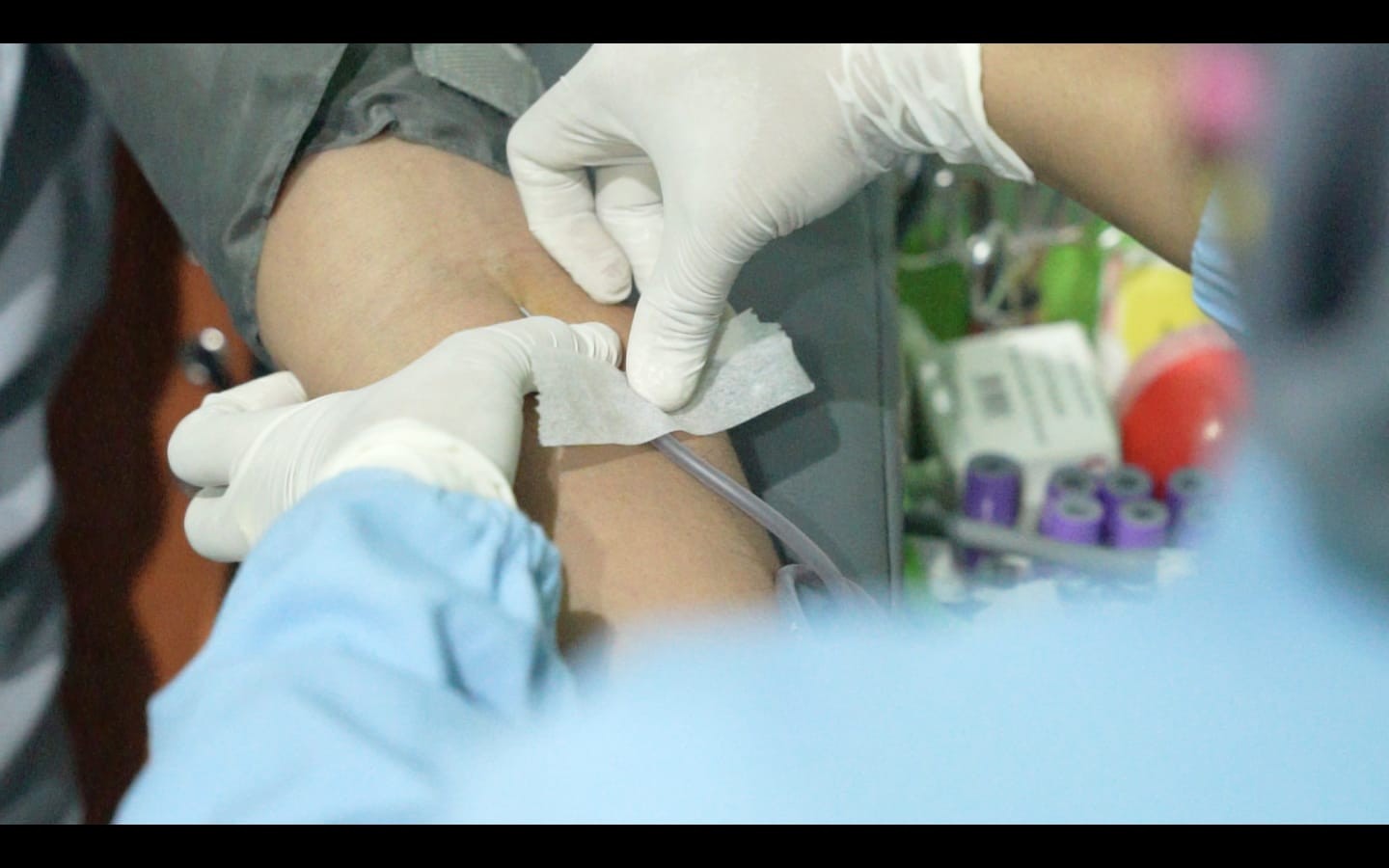 Blood Donation in PT Timah Tbk's Month of Service in Sungailiat Collects Dozens of Blood Bags
BANGKA -- To meet the need for blood for people in need, PT Timah Tbk in a series of activities to welcome the 46th Anniversary of the Month of Servicw, held a blood donation again.
In collaboration with PMI Pangkalpinang City, PT Timah Tbk held a blood donation and mass circumcision at the Engineering Multipurpose Room, Sungailiat, Bangka Regency, Wednesday (29/6/2022).
This blood donation was attended by employees of PT Timah Tbk and the surrounding community. From this blood donation activity, dozens of blood bags were collected which could be used by people in need.
Previously, on Monday (27/6/2022), PT Timah Tbk also held a blood donation and managed to collect more than 100 bags of blood.
One of the residents who took part in donating blood, Franky (33), a resident of Air Ruay, said that he did routinely donate blood. At first he only accompanied his brother who was taking part in the mass circumcision held by PT Timah Tbk.
However, seeing the existence of blood donor activities, he intends to participate in blood donors with the intention of helping others.
"From home, there is no intention of donating blood, because here we bring relatives who take part in the mass circumcision. When I saw that there was a blood donor, I was already a donor, because before that I often donated if there were family or friends in need," he said.
He said, with activities like this can invite people to be able to donate blood. He also hopes that activities like this can be carried out regularly so that they can meet the blood needs of people in need.
"It's good that the activities are partnered with like this, because while waiting for the circumcision, we can donate blood. In this way, we can help each other for people who need blood as well," he said.
Similarly, one of the employees of PT Timah Tbk Sanusi (46) said that he deliberately intends to donate blood because this can help the community.
"Usually frequent donors, coincidentally today there are blood donors, so we are all donors. In this way, we can help others, besides that our bodies are also healthier, lighter," he said.
Likewise, Didik Riyadi, an employee of PT Timah Tbk, said that blood donation activities like this can provide benefits to the wider community, especially for those who need blood so there is no need to look for it anymore.
"This blood donation is not only for us to help people, but also to help ourselves as donors to maintain our health. With blood donation our circulation is smoother and this is good for our health," he said.