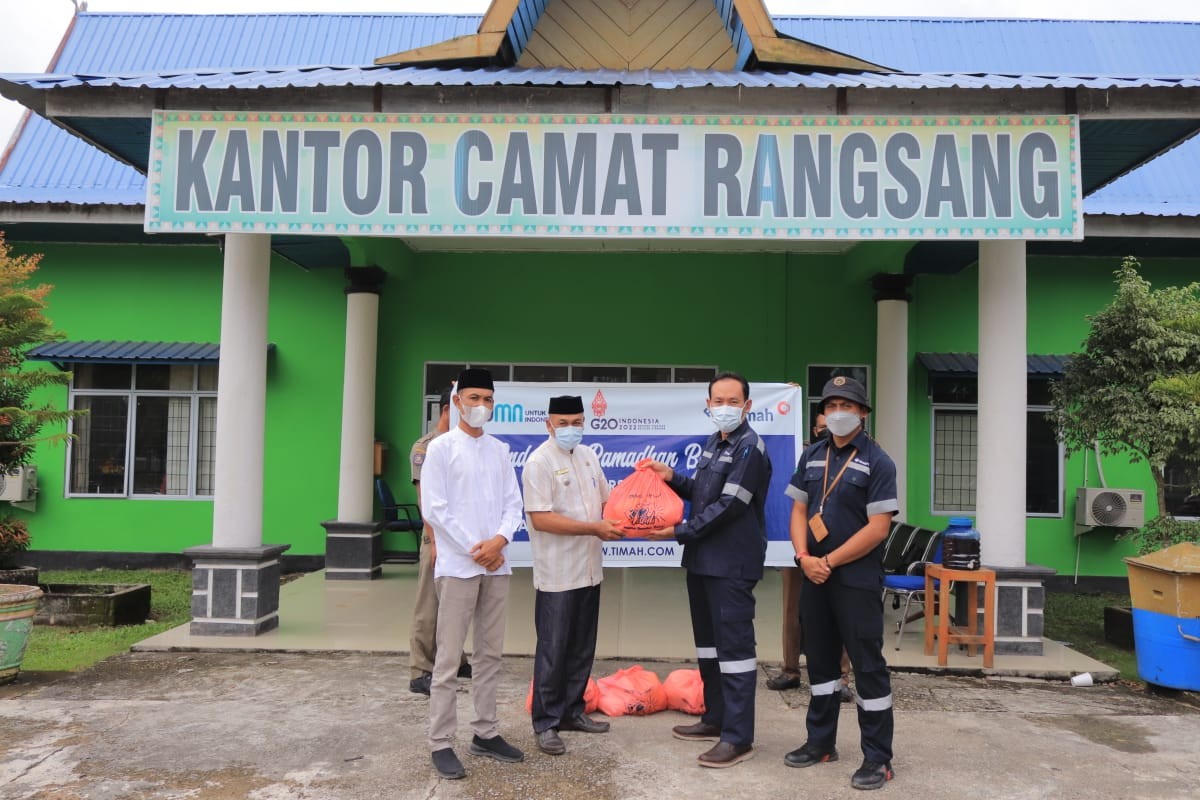 Blessings of Ramadan, PT Timah Distributes Hundreds of Food Packages in Rangsang District
TANJUNG SAMAK – Food packages from PT Timah Tbk continue to be distributed to the community ahead of Eid Al-Fitr 1443. PT Timah Tbk distributed thousands of food packages to communities in the Bangka Belitung Islands Province, Riau and Riau Islands.
This time, PT Timah visited Rangsang District, Meranti Islands Regency to hand over 550 food packages to be distributed to people in need.
The food package assistance was handed over directly by the Head of the Kundur Production Unit, Ari Wibowo to the Camat Rangsang Setu in the Camat Office Hall, Thursday (21/4/2022).
This food package is the company's effort to help people in need in the month of Ramadan. This activity is also routinely carried out by the company which is expected to help the community in meeting their food needs.
The Head of Rangsang Setu Sub-district, appreciated PT Timah Tbk for consistently distributing its CSR to the community in its area.
"Thank you for the assistance from PT Timah Tbk which has helped residents, hopefully the coordination and synergy that has been established so far can be maintained and improved," he said.
Similarly, Topang Village Head, Syamsuharto expressed his appreciation for the assistance of PT Timah Tbk. He said that although PT Timah has not yet resumed operations in its area, PT Timah's CSR is still there for the community.
One of the recipients of assistance, Ponirah (60), a resident of Tanjung Samak, Rangsang Sub-district, expressed her joy and happiness, receiving a food package from PT Timah.
"I am very happy and happy because it really helps for my daily needs and eases the economy in welcoming the holidays. Moreover, the price of basic needs goes up when we enter the month of Ramadan," he said.*