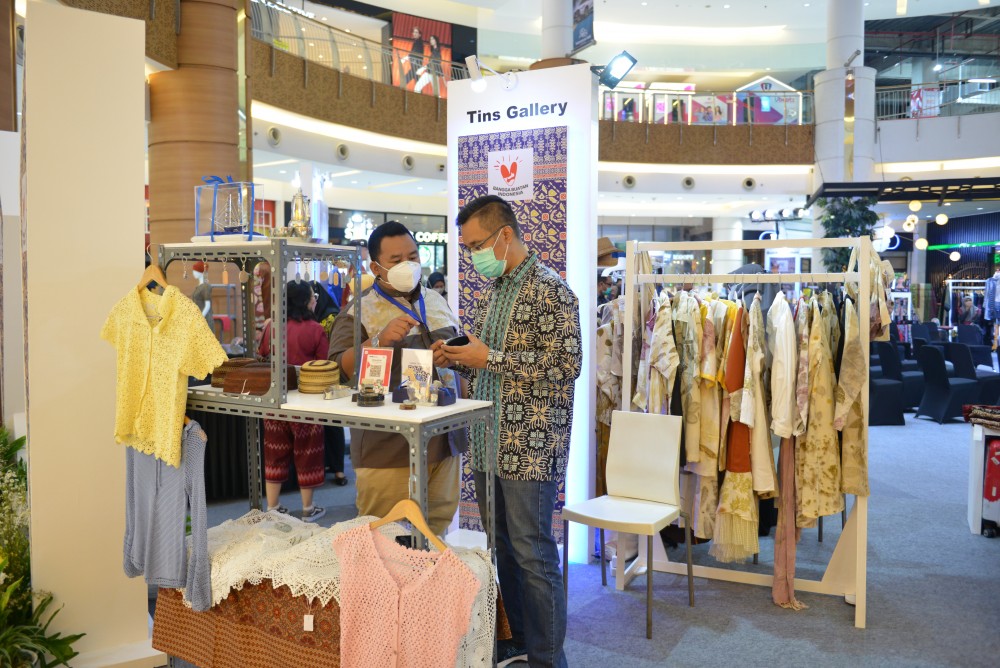 Governor of Bangka Belitung Calls PT Timah Tbk to be the Father of MSMEs in Bangka Belitung
*Appreciation of the role of PT Timah Tbk
BANTEN -- PT Timah Tbk brought seven fostered partners to the exhibition 'In Store Promotin Cahaya Bangka Belitung' which was held at Circle Atrium and Downtown Walk Broadway Summarecon Mall Serpong, Tangerang, Banten on 20-24 April 2022.
The activity which was opened by the Director General of Domestic Trade, Oke Nurwan, was also attended by the Governor of Bangka Belitung, Erzaldi Rosman on Friday (22/4/2022).
This exhibition was attended by 36 Micro, Small and Medium Enterprises (MSMEs) and Small and Medium Industries (IKM) with food and non-food products in Bangka Belitung.
The Director for the Use and Marketing of Domestic Products at the Ministry of Trade, Ida Rustini, said that in 2022 the Ministry of Trade was appointed as the campaign manager to raise the potential of Bangka Belitung.
In addition, this activity also aims to promote superior products from the Province of Bangka Belitung by taking advantage of the momentum of the months of Ramadan and Eid.
In addition to product promotion from MSMEs and IKM, this activity also featured supporting activities including a Fashion Show and dance performances from Bangka Belitung.
Not only that, Ida hopes that this activity is expected to increase sales transactions as well as promote Bangka Belitung's superior products in the domestic and international markets so that products from Bangka Belitung will be more successful.
Meanwhile, the Governor of Bangka Belitung Erzaldi Rosman Djohan appreciated the presence of PT Timah Tbk for its involvement in this activity.
"We appreciate the presence of PT Timah who continues to be the foster father for MSMEs in Bangka Belitung. We also hope that PT Timah will always provide assistance as well as promote it. Because after all, the presence of PT Timah is highly coveted by MSMEs, so that our MSMEs can someday develop and become independent," he said.
He believes that PT Timah Tbk can help MSMEs to be able to develop and be independent. So that it can drive the economy of the community.
"I am sure that PT Timah can carry out this task, in addition to its duties as a mining company in Bangka Belitung," said Erzaldi on the sidelines of reviewing the exhibition products.
Erzaldi is grateful, Belitung was appointed as one of the G20 presidency places, so this is an opportunity to be able to introduce MSME products.
"We are also grateful that Belitung was appointed as one of the G20 hosts, this is a matter of pride for us and this is a momentum for MSMEs and IKM to rise up, as well as proud of their products," said Erzaldi.*